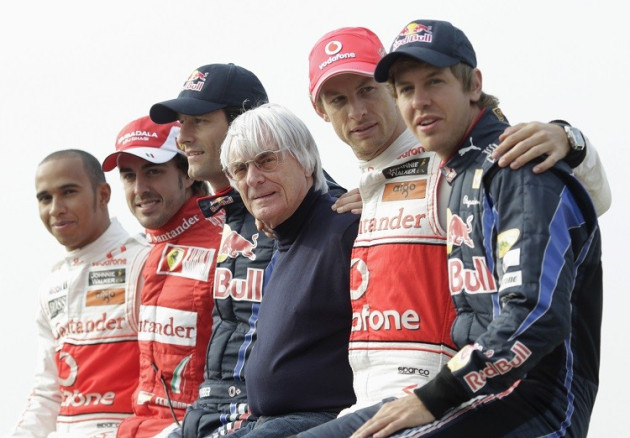 Bernie Ecclestone's Formula One is being sued for $100m worth of damages by German media firm Constantin Medien, which claims the 83-year-old billionaire and three other executives deliberately undervalued the company when private equity fund CVC Capital Partners bought into the business in 2005.
London's High Court opened the civil case on 24 October and will hear Ecclestone and the management board defend its pricing over the sale of the motor sport giant.
Constantin Medien, a sports-focused media group based in southern Germany, has a market capitalisation of €137m (£117m, $189m).
The Deal that Turned Sour
While CVC raced into poll stakeholder position in 2005, the deal has since been marred by legal dispute.
In July this year, Ecclestone was charged with bribing a German banker to smooth the sale of a stake in the motor racing business to CVC. Meanwhile, a former German banker, linked to the deal, was jailed in Munich.
Ecclestone has denied any wrongdoing and said it was business as usual.
"I'm doing what I do, and that's it. I'm committed to Formula One," he said in a previous statement.
Ecclestone has a personal fortune of £2bn and has always said he has no plans to retire. He has, however, said he would step aside if he is convicted in Germany.
In 2005, Germany's BayernLB sold a 47% stake to CVC for around $830m, after the collapse of Bavarian Leo Kirch's media empire.
However, Constantin Medien believes it lost out on a share of the additional proceeds had the stake fetched a higher price
BayernLB's former chief risk officer Gerhard Gribkowsky was jailed for more than eight years for tax evasion and bribery after taking a $44m payment from Ecclestone as part of the deal.
Ecclestone does not deny paying Gribkowsky but he denies wrongdoing and said he was the victim of extortion after the German threatened to make false claims over his tax affairs.