If it wasn't curved, over 100 inches and Ultra high definition then you may has well not have been at CES 2014 in Las Vegas this week.
While 4K televisions (or Ultra HD as is the official title for screens with a resolution of 3840 pixels wide by 2160 pixels tall) have been around for a number of years, CES 2014 saw them mature and become much more mainstream.
They are all still very expensive compared to Full HD sets, but all the big players have produced absolutely superb televisions, trying to get one up on the competition by offering a range of unique features from integrated speaker to Android.
Here we pick our top five 4K sets from the show:
---
LG's 105in 5K ultra wide TV
---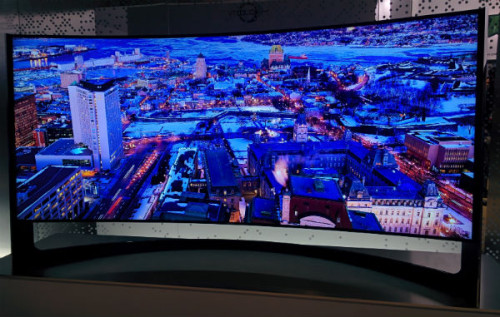 Building on its 77in curved 4K screen released in 2013, CES saw LG unveil an ultra widescreen 105in 4K screen which will dominate most living rooms.
The television has a widescreen 21:9 ratio and a resolution of 5120 x 2160 meaning LG can claim this TV is in fact 5K. It also feasters a front-facing 7.2 multi-channel surround sound system built-in called Ultra Surround.
LG has also launched similar screens in (relatively) smaller sizes of 65in, 79in, 84in and 98in - all of which will run the webOS interface LG also revealed at CES.
---
Sony Ultra Short Throw Projector
---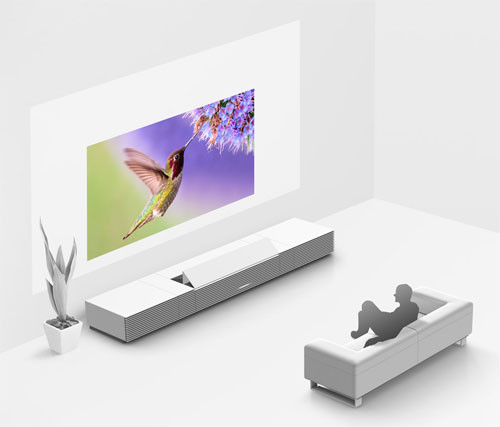 OK, I know this is not technically a television, but Sony's short throw projector was one of the most impressive pieces of technology launched at CES 2014.
Sitting low against your wall, the projector will be able to project a screen of up to 147in at 4K resolution. In the ideal conditions in Sony's Life Space UX booth at the Las Vegas Convention Centre, the results were stunning, but pricing is yet to be announced and while it will be coming in summer 2014, I don't expect it to be cheap.
---
Samsung 105in ultra wide 5K TV
---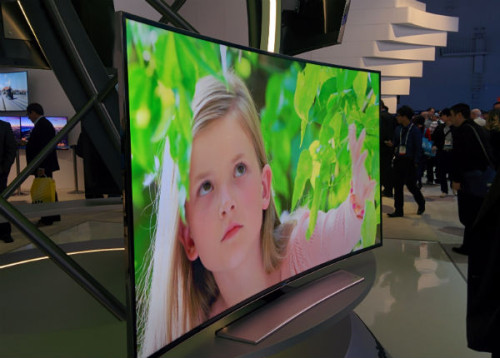 It seems like it is the same thing every year. Samsung and LG both reveal almost identical televisions and both claim to be first and best.
This year it's 105in curved televisions, with Samsung saying it launched "the world's first" version at CES.
Matching LG's 5K boasts, Samsung flagship 4K set also comes in the ultra wide 21:9 ratio and all 11 million pixels look absolutely stunning - if you can afford it and fit it into your house that is.
---
Panasonic AX800 4K range
---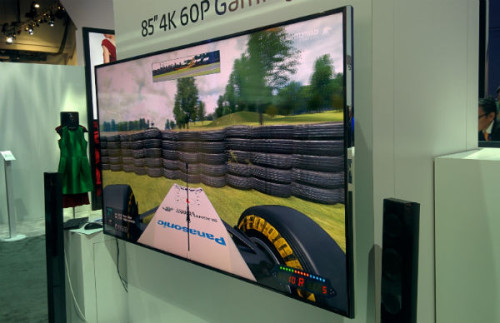 They might have given up on plasma, but Panasonic showed off a range of new LCD sets at CES 2014, including the new Life+Screen AX800 range, a new category of 4K LED LCD TVs.
Available in 58in and 65in versions, both screens will be integrated with the new smart TV platform called Life+Screen, which will include voice and gesture control, face recognition and motion sensors to react or respond more naturally to the user.
---
Hisense Android-Powered 4K TVs
---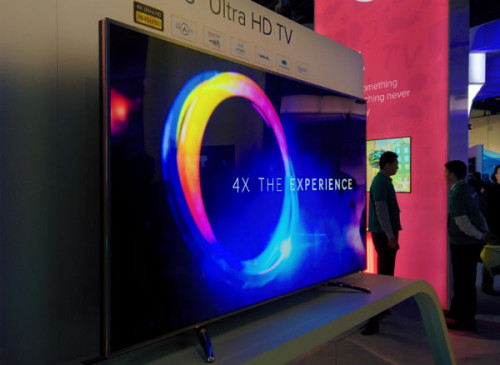 Android is pretty pervasive these days, but 4K televisions is one area we haven't seen Google's operating system playing a big role.
Chinese manufacturer HiSense wants to change that however, launching five 4K screens powered by Android (4.2 Jellybean) which will come with Netflix, Vudu, Amazon Instant Video, Chrome, Pandora, YouTube and Google Play installed natively.
Other features include local dimming, UHD HDMI inputs, USB 3 support, AirBridge player and receiver ability, built in Wi-Fi, and smart mouse and input controls.
The Android-powered TVs from Hisense won't be available until the third quarter of 2014, and will come in sizes ranging from 50in to 85in.
For all IBTimes UK coverage from Las Vegas, make sure to visit our CES 2014 hub.