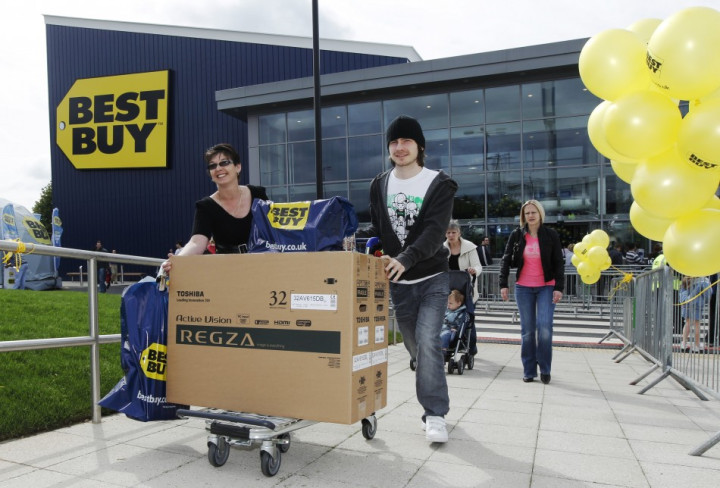 Best Buy is planning to sell half of its stakes in a European joint venture to its partner Carphone Warehouse, which will make way for the exit of the US electronic giant from Europe.
Carphone, Europe's second biggest mobile phone retailer is buying back half of its retail operations for £500m ($775m/ €593m), which it sold to Best Buy in April 2008, for £1.15bn. Shares of the British phone retailer jumped 13.5% to 231.25p as at 10.25 BST on the news of the deal.
Under the terms of the deal, which is expected to close by the end of June, Best Buy will receive £420m in cash and Carphone shares worth £80m. Carphone will receive £29m to satisfy obligations under the existing agreements.
With the deal, Best Buy is planning to focus on its US operation which is facing cut-throat competition from other retail giants such as Wal-Mart.
"This transaction will allow us to simplify our business, substantially improve our return on invested capital, and strengthen our balance sheet," said Chief Executive Hubert Joly in a statement.
"Each international market is different and the sale of our European operations should not suggest any similar action in our other international businesses".
Outside the United States, Best Buy operates in Canada, China, Europe and Mexico.
The joint venture, Carphone Warehouse Europe, operates 2,400 stores across eight European countries, under the brand names Carphone Warehouse and Phone House. However, hopes of expansion in the region with a chain of megastores did not materialise due to a number of reasons such as economic downturn, low brand recognition and stiff competition in the sector.