Apple's newly revealed mobile operating system - iOS 6 - has been widely accepted as an incremental update to its predecessor - iOS 5. The new software offers improved functionality without wholesale changes compared previous iterations. As Redmond Pie noted, the iOS 6 keynote hinted that most new features were already available, in some form, on iOS 5. The update has only worked on its visibility and efficiency.
Meanwhile, as expected, there are already a number of Cydia tweaks and third-party jailbreak tweaks that offer iOS 6 functionality for iOS 5 devices.
Check out these tips to access the iOS 6's best features while using an iOS 5 device...
3D Maps and Turn-By-Turn Navigation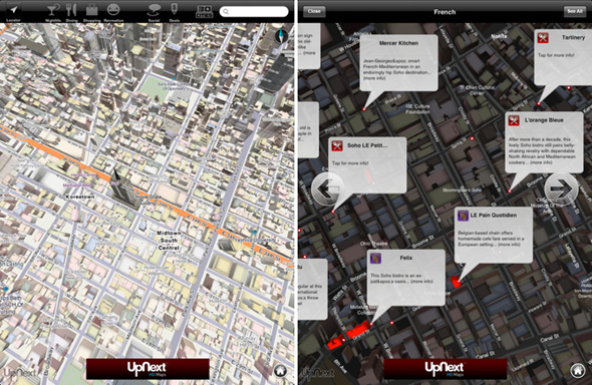 The iOS 6 brings with it an irresistible combination of new data source, live traffic and turn-by-turn navigation, alongside the 3D Maps feature. Apple's 3D Maps feature is expected give Google Maps a run for its money.
Borrowing the concept of Apple's iOS integrated 3D Maps; a new iTunes app - Waze - impresses with value additions such as real-time traffic reports and updates fed by other users. Besides, it keeps track of nearby police cars and similar points of interest, to make travel well-informed, safe and enjoyable.
FaceTime over Cellular
The FaceBreak app, retailing at approximately £1 ($1.99) on the BigBoss repo, offers a variation of Apple's FaceTime functionality for making calls over 3G networks. This app has been in Cydia for quite a long time and should come in handy for making video calls, albeit at reduced picture clarity.
New Siri Features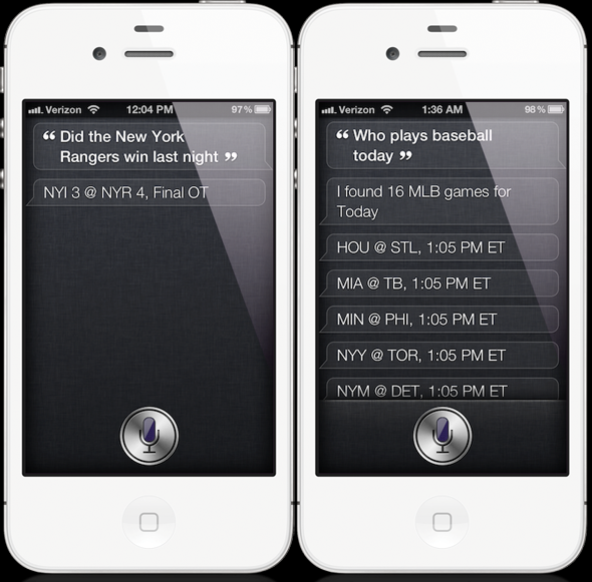 Cydia jailbreak tweaks have already demonstrated Siri's new features, including the ability to process sports-related queries and geographical search for locations in newer countries. For instance, SiriSports is a free Cydia app that allows user queries related to NBA, MLB and NHL. You can check out match timings, player statistics and scores with simple queries.
Another app - called Sireet - from Cydia - enables tweets through Siri. The software takes control of the interface to send messages over Twitter. Those users residing in unsupported countries can install International Locations for Siri - at approximatey £1 ($0.99) from the BigBoss repo to enable local search on their devices.
Do Not Disturb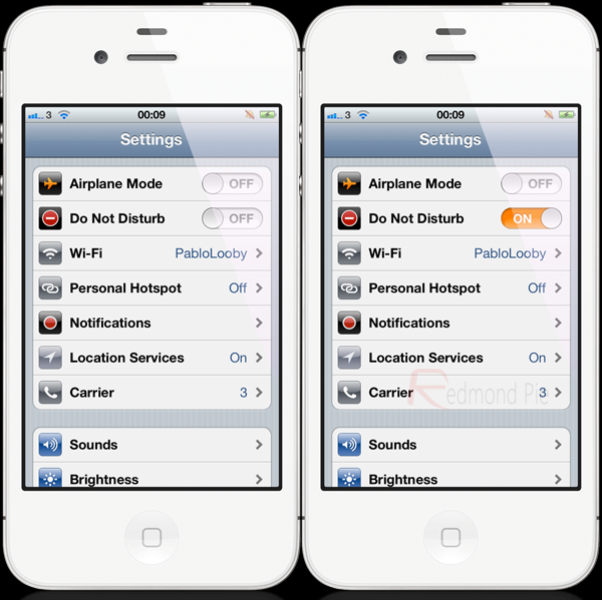 We have already heard of the iOS 6's Do Not Disturb feature - used to disable unwanted push notifications. A similar functionality exists with the free Cydia tweak - BannerDisable - from the BigBoss repo. Although, the Cydia version lacks fine customisation controls like Apple's Do Not Disturb, we expect the developer to offer something similar with the release of iOS 6.
Safari Upload Enabler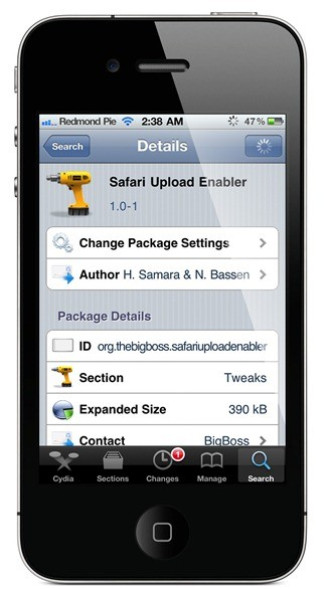 This smart little utility offers a duller interface than the iOS 6's integrated photo uploader app. Nevertheless, it gets the job done, by letting you select a photo/video using a file browser similar to the one found on desktop PCs. The app is available from the BigBoss repo at approximately £1 ($1.99).
Facebook Integration
Just a couple of months ago, a new Cydia tweak for Facebook integration - called Fusion - made waves across the jailbreak community. The app is now available for approximately £1 ($2) from the BigBoss repo. The tweak also enables photo sharing across MySpace and Foursquare social networking platforms, besides similar functionalities like Twitter. You can even post status updates on these networks using Siri services integrated into Fusion.
Reply with Message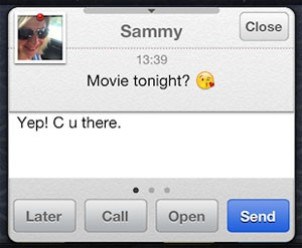 This allows you to respond to calls or text messages with pre-written and stored responses, similar to Out-Of-Office reply features for email programmes. Reply with Message is Apple's solution to such situations, while Cydia brings you the biteSMS tool. The quick-compose and quick-reply features allows the user to send short messages through simple gesture-based commands. BiteSMS is a free app available through Cydia.