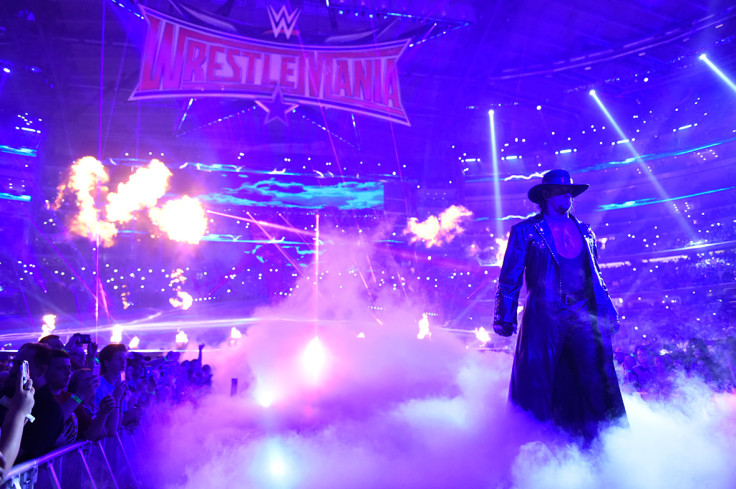 Rumours about The Undertaker's WWE return was almost quashed when photos of the wrestler in crutches surfaced online recently. At the time, some reports had speculated that the Deadman was in bad shape and would never be able to make a comeback.
However, these speculations were quickly shot down as it has been reported that the 51-year-old would be using the aid of crutches until he recovers from his hip surgery.
Now, Big Show has said that The Undertaker will return to the ring but did not specify as to how and when the wrestler would make his comeback.
"No, I don't think Taker's [The Undertaker] story is done. Taker's one of those amazing, iconic characters that has built WWE and stood by WWE through thick and thin times. He's one of the guys that never jumped ship back in the day," Show told DigitalSpy.
"I think as long as Taker feels healthy enough and feels good enough to go out there he will. And I'm okay with seeing Taker on special events, because Taker is the ultimate attraction. That entrance is probably the greatest entrance ever. I've been in the ring competing with him and that GONNNG would hit, and the music, and I've gotten chill bumps," he added.
Show also said that The Undertaker should not have lost to Brock Lesnar at WrestleMania 30.
"My personal take on it? I wish Taker would have never lost in New Orleans [to Brock Lesnar at WrestleMania XXX]. There was no reason for it," he said.
The Undertaker's last fight was against Shane McMahon at WrestleMania 32 in a Hell in a Cell match, which the former won.