AJ Styles teases Shawn Michaels fight at Royal Rumble 2017
Michaels had played his last match against The Undertaker at Wrestlemania 26.
AJ Styles has said that he would love to fight Shawn Michaels at Royal Rumble 2017, just a few days after rumours about the former world heavyweight champion's WWE return made headlines. The Phenomenal, however, has admitted that right now The Heart Break Kid's comeback is mere speculation.
"I would love the opportunity to wrestle him," 39 year-old wrestler told Sports Illustrated. "I'd love to learn from him, but who's to say if that's going to happen. Right now, it's all speculation and rumors that I'm finding out like everyone else is, but man, what a match that would be."
Moreover, Styles has shared a fan's photo on Twitter that shows him going face-to-face with Michaels at Royal Rumble.
Recently, reports claimed that the former WWE superstar wants his last fight to be against Styles for the WWE Championship at the upcoming pay-per-view (PV) event at Alamodome, in Texas, on 24 January, where some 20 years ago, the 51-year-old won the same title against Sycho Sid. Moreover, there are rumours that the WWE officials have made Michaels an offer and are waiting for his response.
In May, Styles told ESPN that he was not optimistic about Michaels ever returning to WWE as a wrestler. But were he to do so, Styles said he would love to fight him.
"Shawn Michaels made everything mean something, whether it was a punch, a slam, a kick... Whatever he did, it meant something. Even if he didn't do anything crazy, you always walked away thinking 'wow, what a great match!' It's because he did all the little things that mattered; that made it a great match. That's what I admire about Shawn Michaels – that's someone I want to be like," Styles had said.
Michaels has not stepped in the ring in the past six years following his fight against The Undertaker at Wrestlemania 26.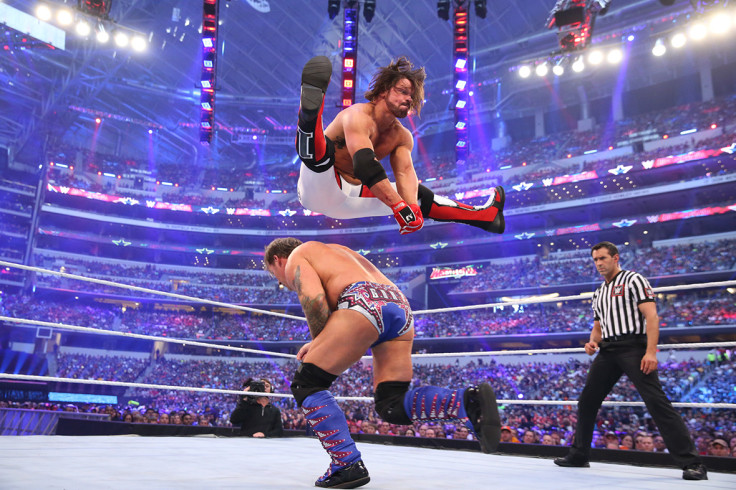 © Copyright IBTimes 2023. All rights reserved.