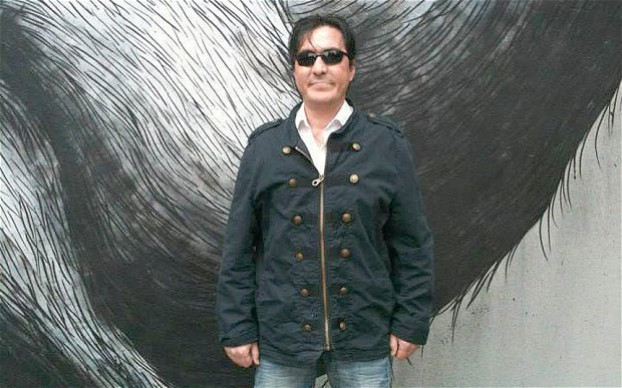 Three police constables have been suspended after they arrested a man neighbours falsely accused of being a paedophile who was later beaten and burnt to death in a vigilante attack.
Officers were called when disabled Iranian Bijan Ebrahimi, 44, confronted about 20 of his neighbours in Brislington, east Bristol, who accused him of taking pictures of children.
When police ordered Ebrahimi inside he refused, and officers arrested him for a breach of the peace. As he was led away, the crowd reportedly chanted, "paedo, paedo".
When the camera was examined, police found that Ebrahimi, a keen gardener, had in fact been taking pictures of local youths destroying his flower beds. He had planned to hand over the photos to police as evidence of harassment.
Police found no evidence that Ebrahimi had committed any criminal offence, and took him back to the estate.
Two days later, Ebrahimi was beaten, dragged from his house, doused with white spirit and set alight.
One resident, who wished to remain anonymous, told the Telegraph: "There were lots of neighbours out there watching, and the man was screaming, but nobody did anything or said anything to the police. People in that block stuck together and kept silent. They turned a blind eye. I don't know how anybody can just have stood back and let it happen."
The Independent Police Complaints Commission has launched an investigation into the way police handled the incident.
The three officers who arrested him have been suspended and served with notices of potential gross misconduct. Three other officers involved in his detention face the same charge. In addition, six civilian call handlers will be questioned to establish whether they treated Ebrahimi's calls for help when his property was vandalised with due seriousness.
Lee James, 24, a father of three, has pleaded guilty to murder at Bristol Crown Court. His friend Stephen Norley, also 24 and a father of two, admitted assisting an offender after helping James to drag Ebrahimi's body from his home and fetching the white spirit.
Nick Gargan, the chief constable for Avon and Somerset, told the Telegraph that the police and local authorities "failed that poor man". "The plain fact is that here was a guy who did nothing wrong," he said.
"Admittedly he was a little different, but he was brutally murdered. We can't escape the very clear fact that things could have been done, and should have been done, to ensure that this didn't happen.
"Ebrahimi was a distinctive and different character on the estate. He was Iranian, he had a disability, and his interests were different. I fear that his difference has cost him dear."
In a statement, Ebrahimi's family criticised police for not doing more to stop the harassment he was regularly subjected to: "It should not be forgotten that Bijan had been the victim of hate crimes for a number of years before his death, both due to his race and his physical disability.
"It was for this reason that the police should have taken especially seriously his calls for help in the days before he was murdered.
"We hope that not only James and Norley will face justice but also all of those who failed to protect Bijan, including the police," they said.