Bitcoin Value Passes $1,000 for First Time
Bitcoin, the decentralised digital currency, has passed the $1,000 mark for the first time, representing a gain of more than 4,000% since the start of this year.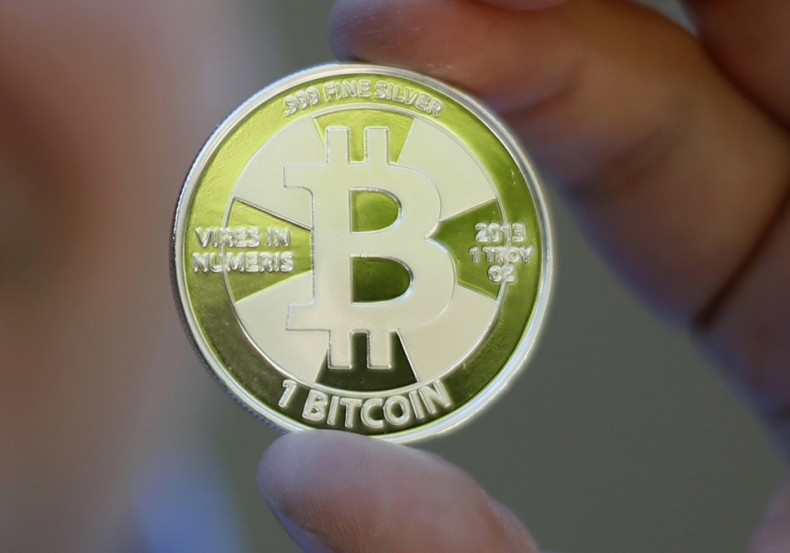 The $1,000 (£617) mark was recorded by the Tokyo-based Mt Gox bitcoin exchange on 27 November, following weeks of rapid growth.
The mysterious currency, which is not governed or regulated by any central bank, has gained widespread media attention this year due to its surging value - along with multi-million dollar thefts of the digital coins - and its associations with the darker parts of the web.
Bitcoin was recently described by the Winklevoss twins, famous for their disputes with Mark Zuckerberg over the creation of Facebook, as "Gold 2.0" and they expect to see its value rise 40-fold to achieve a market cap of $400 billion - it's value has already more than doubled since the twins made this comment just two weeks ago.
Mining
Created in 2009, bitcoin is mined by computers solving complex mathematical equations; over the years, the equations have become more difficult, requiring computers to work together to solve them. Once mined, the bitcoins can be exchanged online with participating retailers, or exchanged for fiat currencies like pounds and dollars.
Bitcoin's value first spiked in April, when its value shot up from less than $50 to $266 in a matter of days, before crashing spectacularly by more than $100 when Mt Gox, at the time the world's largest bitcoin exchange, was struck by repeated cyber attacks.
The attacks disrupted users' ability to trade coins, and in some cases large quantities of the coins were stolen using malware - as a result, the price plummeted.
But six months later, bitcoin's value increased once more, soaring to $300, then $600 just days later, before finally reaching $1,000 on 27 November. Encouraging this dramatic increase was the FBI's closure of illegal online drug store Silk Road, which dealt exclusively in the currency, thanks to the difficulty in identifying its anonymous users.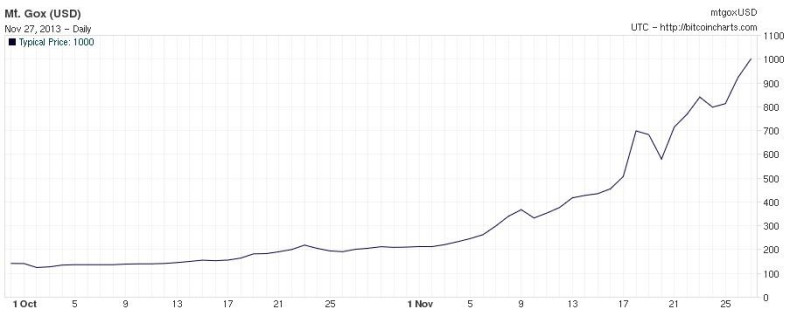 Legislation
Countries like Germany and the US then began to investigate bitcoin - and other crypto-currencies such as litecoin - with the aim of accepting them as conventional currency, abiding by existing financial legislation.
Traditional traders suggest anyone looking to capitalise from bitcoin's growing value should run a mile due to its volatility, but stories of early investors earning huge returns on the currency's growth have proved too tempting for many.
One such story is that of a Norwegian man who found his £15 investment made in 2009 to be worth more than £550,000 earlier this year; he bought an apartment with 20% of his coins, and is believed to have saved the rest, which would now be worth £4m.
But for every unlikely success story comes many more of failure. A Chinese exchange set up in May mysteriously disappeared in October, taking more than $4.5m worth of customers' bitcoins with it. An unnamed Australian man also fell foul of bitcoin bandits, when around $1m worth of coins was stolen from his digital wallet.