Black Flag Guitarist Greg Ginn Accused of Abusing Daughters 'Denying Them Food' by Ex Wife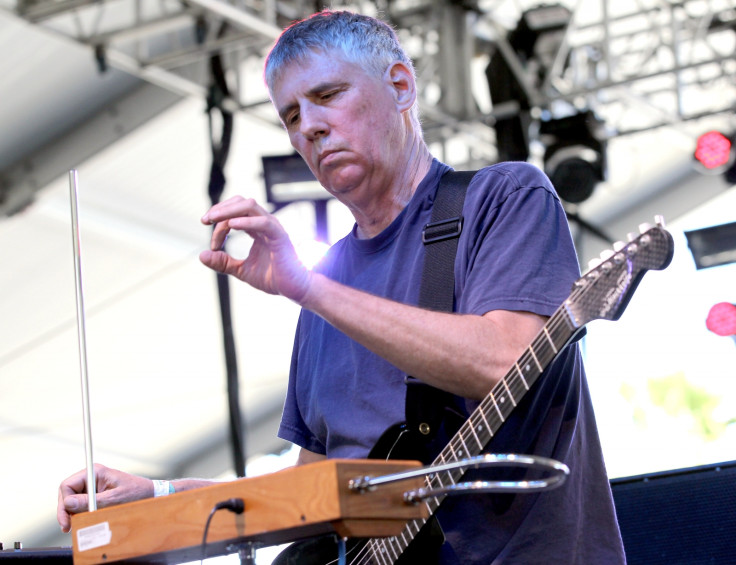 Greg Ginn, the guitarist and co-founder of hardcore punk band Black Flag, has been accused of child abuse by his ex-wife.
In an affidavit filed in Williamson County Texas District Court, Marina Ginn has requested for full control of their daughters, aged seven and 10, as she believes her children's "health and welfare is being jeopardised".
She accuses the guitarist of behaving "increasingly erratic" and endangering the lives and emotional wellbeing of his children.
Ginn is alleged to have "routinely denied them food" and drank and taken drugs in front of them "practically all day".
Ginn's daughters are also claimed to have witnessed "confrontations and physical violence at the building where they lived", been threatened with physical abuse and had water thrown in their faces.
Marina also says her daughters have complained of "feeling like they are going to pass out in the morning because they are so hungry".
She adds: "When they are finally given food, it is just lettuce with vinegar and they are told if they don't eat it all they will get no more food. This makes them gag and they end up throwing up.
"I have also witnessed behaviour in the past where my ex-husband insists they eat unpalatable food."
Ginn is also accused of forcing his daughters to do cleaning chores until 2am and on occasions locking them in a room with no contact to the outside world.
His ex-wife said his behaviour towards his daughter's has become "increasingly bizarre", including him telling them "you're hot" and whistling at them. She claims he told them they are "getting fat and need to lose weight and that their diets will have to be more strenuous".
Marina said the situation at the house is so bad that one of her daughters told her she fears one day he "was going to kill her".
"Please grant me an emergency temporary orders hearing so my daughters don't have to live in fear", she said in the conclusion of the affidavit.
Ginn has not responded to the allegations.
The 60-year-old founded Black Flag in 1976 and has been a permanent member of the group ever since.
© Copyright IBTimes 2023. All rights reserved.