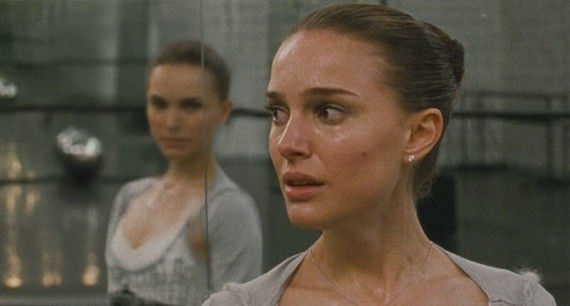 Ballerina thriller Black Swan was the most complained-about film of 2011, it has been revealed.
The British Board of Film Classification received 40 complaints about the Darren Aronofsky film, which follows a ballerina slowly losing her grip on reality during a production of Swan Lake.
A large number of the complaints were about a lesbian encounter between Nina Sayers and fellow dancer Lily, played by Natalie Portman and Mila Kunis respectively.
Despite the film receiving a 15 certificate, some viewers claimed that that the raunchy scenes between the pair were "pornographic".
A statement in the BBFC's annual report said: "While the scene is visually discreet, narratively justified and within the '15' guidelines criteria, some correspondents felt it was pornographic in nature.
"That it was a sex scene between two women was an aggravating factor for some who argued that portrayals of homosexual activity should either be restricted to the 18 category or not shown at all."
Meanwhile, others complained that their expectations for the film had not been met and they expected to see a film about ballet rather than the story of a young woman's mental disintegration.
"The high number of complaints for Black Swan demonstrates the disconnect that sometimes occurs between a viewer's expectations of a film and its actual content," the watchdog added.
Black Swan may have ruffled a few feathers but it cannot compete with The Woman in Black, released earlier this year.
The horror film starring Harry Potter actor Daniel Radcliffe has already received around 120 objections to its 12A rating.
The top five complainted-about films of 2011 were:
1 Black Swan (15) - 40 complaints
2 Hanna (12A) - 29 complaints
3 Twilight Breaking Dawn Part 1 (12A) - 16
4 Sucker Punch (15) - 15
5 The Hangover: Part Two (15) - 9