RIM's CEO has told a German newspaper that licencing the BlackBerry 10 software is "conceivable" if the platform fulfils its potential.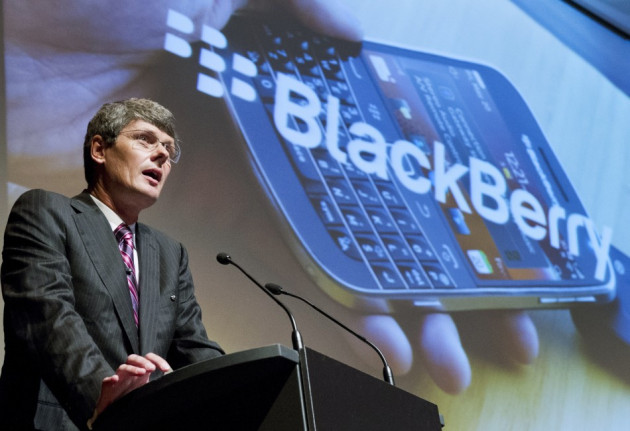 The revelation comes just a week before RIM launch BlackBerry 10 around the globe, which is seen by many as the company's last chance to remain as a significant player in the smartphone market.
Heins, speaking to Die Welt newspaper, said a strategic review could lead to the sale of RIM's hardware production or the sale of licenses to its software, among other options.
"The main thing for now is to successfully introduce Blackberry 10. Then we'll see," Heins was quoted as saying.
RIM will launch two smartphones running BlackBerry 10 operating system next week, 30 January, with Heins telling the German newspaper that he expects around 70,000 apps to be available at launch.
When asked whether it was the selection of smartphones running BB10 or the number apps in BlackBerry App World which would be key to the new platform's success, Heins said: "It's my opinion, [that it's] the quality of the applications, not the quantity."
He also pointed to research that said half of all Android apps in the Google Play store have never been downloaded even once. though this still means there are over 350,000 apps which have been downloaded. Heins added that developers can easily port Android app to the BlackBerry OS.
Port-a-thon
RIM recently held what it called "Port-a-Thon" contests to encourage app developers to take non-BlackBerry apps and convert them to the new platform, offering them rewards (starting at $100 per app) for each one which passed RIM's approval. This resulted in 15,000 apps being added in just 37 hours.
Heins, who took over as CEO from Jim Balsillie and Mike Lazaridis a year ago, also believes that app developers will be attracted to the new platform as, on average, BB developers earn slightly more per months than iOS developers and significantly more than Android developers, despite BB having a much smaller user base.