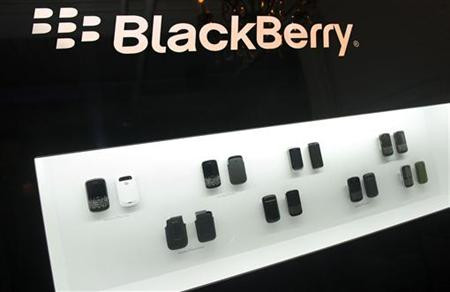 The BlackBerry App World has hit three billion downloads. Although, three billion downloads may not sound great when compared to Android's Google Play and iOS App store, for Research In Motion (RIM) it is a major milestone. "Three billion app downloads averages out to over 2.5 million downloads each day. What's even more important - and - impressive - is that the number of daily downloads continues to increase. It took 786 days to reach the one billion mark, 210 days to reach two billion, and only 176 days to reach the three billion number," explains Victoria B, the author on Inside BlackBerry Developer Blog.
The author points out that the number does not contain the apps downloaded from third party BlackBerry app stores or the ones pushed internally globally or those which are directly downloaded from the web. Currently, the BlackBerry App World has more than 90,000 applications according to reports.
According to Digital Trends, Thorsten Heins, CEO of RIM is focusing on the positive as he attempts to turn the fortunes of the company around. "As more pundits write RIM's obituary, the company's global subscriber base continues to grow, to more than 78 million people in 175 countries," said Thorsten Heins, according to The Globe And Mail. "In many of those countries - some of the fastest growing markets in the world - RIM is the top smartphone; and in some, RIM devices account for the top three spots. We have relationships with 650 carriers around the globe; RIM's reliability and security make it the first choice for countless government agencies and are part of the reason more than 90 per cent of Fortune 500 companies deploy BlackBerry in their enterprises," said Thorsten Heins.
According to reports, the upcoming BlackBerry 10 is expected not to just connect users, but also to the embedded systems which run in the background in the everyday life from parking meters to credit card machines. The BlackBerry 10 is expected to be the most major upgrade. According to The Economic Times, RIM has unexpectedly announced that the BlackBerry 10 line of devices will be delayed until next year.