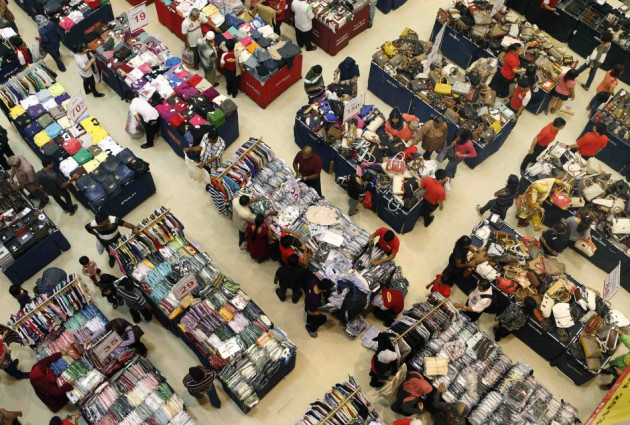 US private equity giant Blackstone Group has increased its investment in high-growth Asian shopping malls with the acquisition of a key stake in Chinese shopping mall group SCP Co.
SCP said in a statement that Blackstone agreed to buy a 40% stake in the company that manages 19 shopping malls. Meanwhile, ICBC International Holdings, a unit of Industrial and Commercial Bank of China, is acquiring a 6% share in the company. SCP did not disclose the financials of the deals.
Blackstone will pay $400m (£251m, €927m) for the stake, its largest investment in Asian shopping malls so far. The private equity major has about $1.2bn of investments in China's real estate sector at present, up 53% from last year, according to Reuters.
Blackstone will primarily fund the acquisition from its first Asia real estate fund, which has a $4bn fund-raising target.
High-Growth China Property Sector
Private equity investors are taking advantage of China's strict regulations on bank lending to property developers.
China has experienced a robust growth in property prices, prompting the government to protect the economy from a property bubble. As part of its property cooling measures, China put restrictions on bank lending to realtors.
Blackstone is seemingly highly optimistic about the prospects of Asian real estate. Its Asian investments come from a $13.3bn global real estate fund.
In August, Blackstone's real estate arm made a proposal to buy Hong Kong-listed construction firm Tysan Holdings for $322.6m.
Asia's urbanisation, rising middle class and high wage growth are helping the real estate industry, especially the shopping mall sector, according to experts. In China, increasing domestic consumption is helping the retail sector and retail landlords.
SCP currently manages 19 shopping malls in China, including Shenzhen SCP Plaza, Suzhou Incity and Hangzhou Incity. Its high-profile tenants include Wal-Mart Stores, Uniqlo and Chow Tai Fook Jewellery Group. It has partnerships with Carlyle Group, Morgan Stanley and China Resources Vanguard on separate projects.