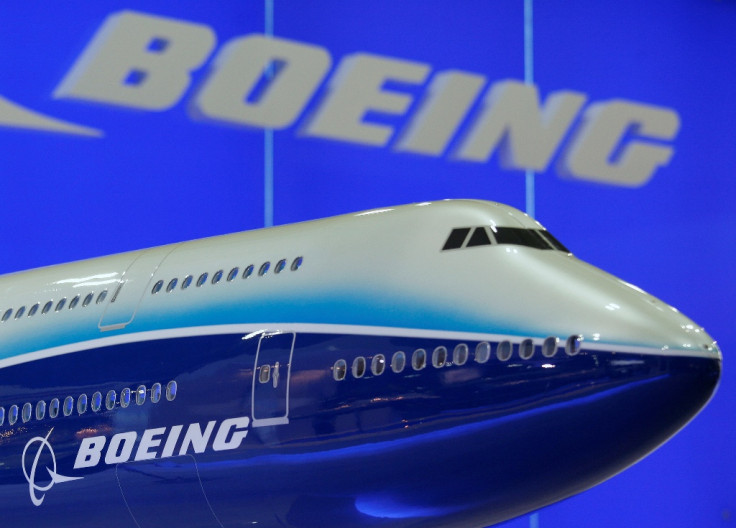 Shares in Boeing jumped in after-hours trade in New York overnight after the planemaker increased its quarterly dividend by 25% and expanded its share-repurchase plan to $12bn from $10bn.
The Nasdaq-traded company's stocks traded 2.39% higher at $125 in after-hours trading on 15 December, after the world's biggest planemaker raised shareholder payout to 91 cents per share from 73 cents. The firm now has a market capitalisation of $86.07bn (£55.04, €69.19).
The dividend will be payable on 6 March, 2015, to shareholders on record as of 13 February, 2015, Chicago-based Boeing said in a statement on Monday. Boeing's new dividend represents an 88% increase over the past two years.
Boeing said in the statement: "The $12bn repurchase authorization approved [on 15 December] replaces the authorization approved in 2013 of which approximately $4.8bn was remaining. Repurchase activity for 2014 is now complete at $6bn and is expected to resume in January 2015.
"...it is currently expected that the share repurchases will be made over the next two to three years. Repurchases may be made on the open market or in privately negotiated transactions."
Chief executive Jim McNerne said: "Strong operating performance across our business continues to generate significant cash flow and financial strength for Boeing.
"That strength, coupled with the solid growth outlook for commercial aviation and Boeing's unmatched product and services portfolio, provides us with the foundation to continue our balanced cash deployment strategy, investing in our core programs while increasing shareholder value."
In October, Boeing reported an 18% increase in third-quarter profit, but its cash generation trailed expectations, raising doubts over its ability to meet its forecast for the year.