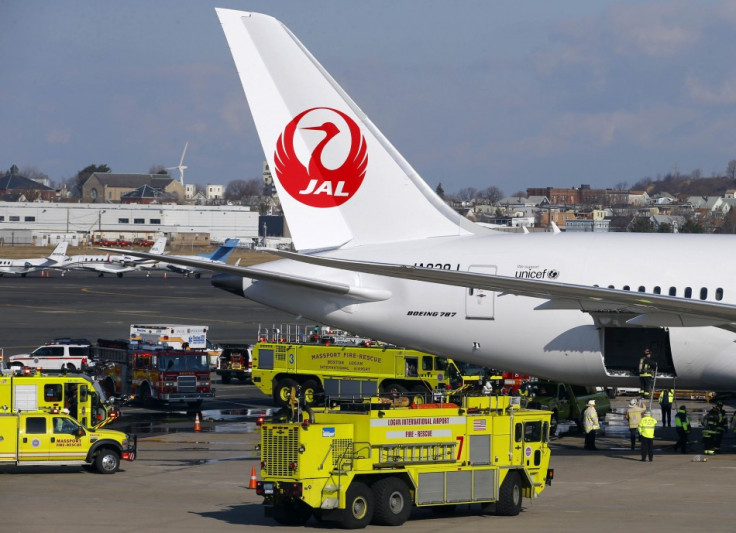 The US National Transportation Safety Board (NTSB) released its final report on its investigation into the battery fire on a Boeing 787 jet that was parked in Boston after a flight in 2013, saying shortcomings in design and certification led to the accident.
"The investigation identified deficiencies in the design and certification processes that should have prevented an outcome like this," NTSB acting chairman Christopher Hart said in a statement.
"Fortunately, this incident occurred while the airplane was on the ground and with firefighters immediately available."
The NTSB had mentioned early in the investigation that "the fire began after one of the battery's eight cells experienced an internal short circuit leading to thermal runaway of the cell."
The issue at the particular cell led to full battery thermal runaway, causing smoke and a small fire.
Investigators said that Boeing's safety assessment of the battery was insufficient as Boeing did not provide the corresponding analysis and justification for ruling out thermal runaway issues in the safety assessment.
"The potential for cell-to-cell propagation of thermal runaway was not thoroughly scrutinised by Boeing and FAA engineers, ultimately allowing this safety hazard to go undetected by the certification process," the NTSB said.
Following the findings, the NTSB has recommended that the Federal Aviation Authority (FAA) should improve the guidance and training provided to industry and its certification engineers for designs involving new technology. In total, it made 15 safety recommendations to the FAA.
It also provided two recommendations to Boeing and one to GS Yuasa, the manufacturer of the battery, as investigators also identified a number of design and manufacturing concerns that could have led to internal short circuiting within a cell.
"The aviation industry is continually benefitting from technological advances, and we are hopeful that the lessons learned in this investigation will further enhance the industry's ability to safely bring those innovative technologies to market," Hart added.
Since its first flight in December 2009, Boeing's flagship 787 Dreamliner aircraft suffered from a spate of problems, damaging the aircraft maker's reputation across the globe.
The entire global fleet of 50 Dreamliners was grounded in January 2013 following unrelated accidents on two planes operated by Japanese carriers All Nippon Airways (ANA) and Japan Airlines (JAL).
On 7 January 2013, a JAL plane caught fire at Boston's Logan International Airport. And nine days later, an ANA aircraft made an emergency landing in Japan, citing battery problems.