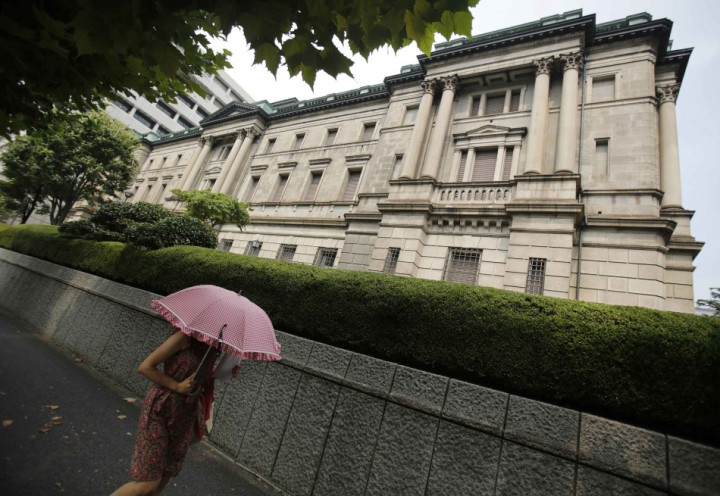 The Bank of Japan has maintained its aggressive monetary policy stance, as it expects the country's economy to continue its moderate recovery and to reach its price stability target amid improving business sentiment.
"The Bank will continue with quantitative and qualitative monetary easing, aiming to achieve the price stability target of 2%, as long as it is necessary for maintaining that target in a stable manner," the BOJ said in its latest monetary policy statement.
"Such conduct of monetary policy will support the positive movements in economic activity and financial markets, contribute to a rise in inflation expectations, and lead Japan's economy to overcome the deflation that has lasted for nearly 15 years."
The central bank also stepped back from taking any measures to counter the negative impacts of the sales tax hike, scheduled to start from 1 April 2014. Japan will raise its sales tax rate to 8% in April and is planning to raise the tax further to 10% starting from October 2015 in order to curb its huge public debt.
The bank expects a 0.7% cut in economic growth due to the sales-tax rise, but was confident that the country can withstand the impact.
Japan's public debt is the largest among industrialised nations at more than 1,000tn yen ($10.21tn, €7.56tn, £6.32tn), and the government led by Abe has been taking into account the debt problem while formulating measures to boost economic growth.
Moderate Economic Recovery
The BOJ noted that its exports have picked up and capital expenditure has increased on improved profits of businesses.
Earlier, a key survey of Japanese business sentiment by the BOJ showed that confidence among major business rose to a near six-year high. In the central bank's tankan survey, a closely-watched measure of corporate sentiment in Japan, a sentiment index for large manufacturers rose to +12 in September from +4 in June.
The capital expenditure forecast for companies was revised up to +3.3% year over year from +2% in the previous survey.
The bank added that the public and housing investment have increased, and private consumption has been resilient.
Furthermore, inflation expectations are rising on the whole, with the consumer price index excluding fresh food rising in the range of 0.5% to 1.0% year-on-year.
Since taking office in December 2012, Prime Minister Shinzo Abe, and the BoJ have unveiled a series of massive fiscal and monetary stimulus measures to pull the country out of a 15-year deflationary period and boost economic growth. Japan targets an inflation rate of 2% within two years.