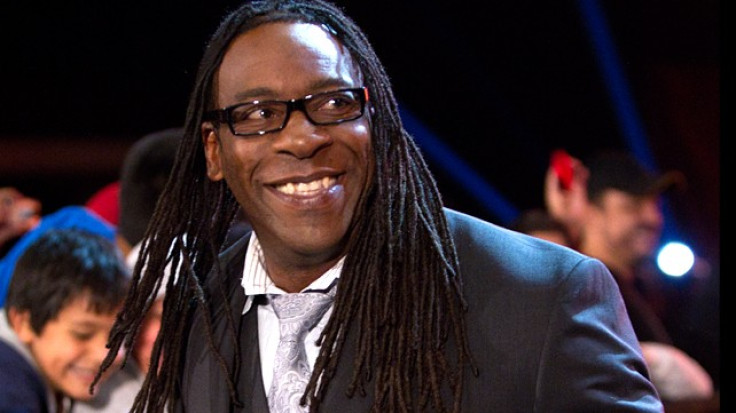 Booker T, The WWE Hall of Famer, said during an episode of Heated Conversations that Shawn Michaels was the one who he never got the chance to square off with in a one-on-one match.
The five-time WWE world champion said he wanted to fight The Heartbreak Kid as he thought Mr WrestleMania was an amazing talent.
"The fish that got away was Shawn Michaels. That's the only guy I didn't get a chance to get in there with one-on-one and actually perform with because I always thought Shawn Michaels, even from back when he was with The Rockers, with Marty Jannetty, when they first started, when I first saw Shawn Michaels and Marty Jannetty, I said, 'man, this Shawn Michaels is good'," the 51-year-old said. (Via WrestlingInc)
Although Booker T wanted to perform with Michaels, he never thought of The Heartbreak Kid as a means to measure his own wrestling skills. He added that he believed he was just as good as any of the top superstars in his day, and just wanted to know who between the two was good in the ring.
"I always wanted to get a chance to get out there and perform with Shawn Michaels just to see how good I really was. Well, I just thought, I wouldn't say that [Michaels was the measuring stick]. Do you know what I mean, me being a performer myself?" he said.
Speaking about The Undertaker, Booker T praised the Deadman for his longevity in the pro-wrestling business. However, the former wrestler said The Undertaker has to retire one day given his age coupled with the numerous injuries he has suffered in his career.
"He's battle-tested, bruised, he's battered, and he [has] been out of the game for quite some time. And he [has] been in the WWE for over 20 years solid. This guy [has] been in all of the big matches as far as the Hell In A Cell, every match you could possibly, exactly, you could think of, Undertaker has been there," he said.
"And the thing is, he [has] held up. He has gone in there and he [has] pulled it off each and every year he's asked to go out and perform and I commend Undertaker for that. But I tell you, there's going to be a day Undertaker has to lay down and say, 'I'm done with it'. There's going to be that time when he goes into that casket and closes the lid on the career," he said.
Booker T added that he recently had a conversation with The Undertaker about WrestleMania and the latter told him: "Hey man, I could have got it worked on a little bit more, but I got to be there for the big show."