John Cena upset with Vince McMahon over Goldberg's return – report
Goldberg defeated Brock Lesnar at Survivor Series on 20 November.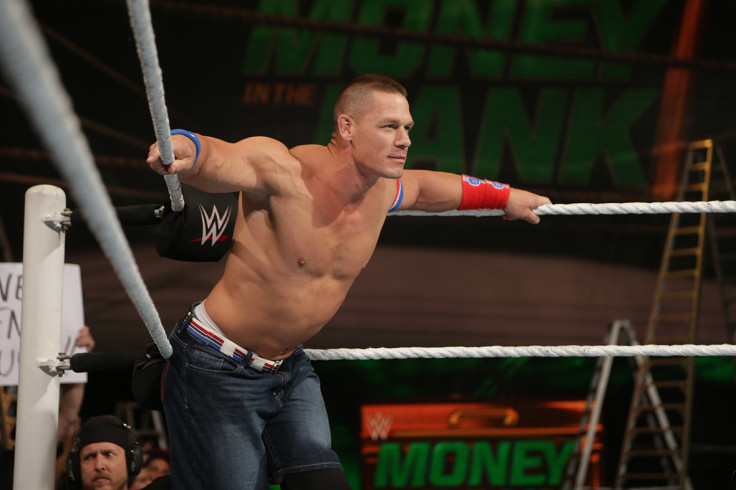 WWE fans were on cloud nine as they got to witness legends like Edge, The Undertaker and Goldberg make an appearance over the past few weeks. Added to their exciting was the fight between the former WCW and WWE champion and Brock Lesnar at Survivor Series on 20 November. While the move was apparently to give a boost to plummeting ratings, the booking of one particular superstar has reportedly upset John Cena.
According to AllWrestlingnews, Cena is unhappy with Vince McMahon over Goldberg's return. The 15-time world champion, who is currently filming the second season of American Grit feels that his dedication to the WWE has been taken for granted.
Although Cena has nothing against the 49-year-old wrestler, his unhappiness comes down to Goldberg and Lesnar being paid big money for a limited schedule, and he believes he should also be treated in the same manner, the report said.
Cena is still WWE's highest paid superstar with a whopping $9.5m (£7.61m) a year in earnings that excludes merchandise sales, while Lesnar is paid $6m. But the report pointed out that Goldberg and Lesnar are probably getting paid more per appearance.
It is rumoured that Lesnar is scheduled to make 22 appearance on Monday Night Raw and four pay-per-view events a year. Lesnar, who was full-time in the WWE for two years, has fought in only five PPVs in 2015 and 2014. Cena, on the other hand, has been with the wrestling entertainment company for about 11 years.
The last time WWE fans saw Cena in the ring was at No Mercy in October. However, he is expected to return for Royal Rumble, which is scheduled for 29 January.
© Copyright IBTimes 2023. All rights reserved.