Boston Marathon Blasts: Obama Vows to Hunt Down Perpetrators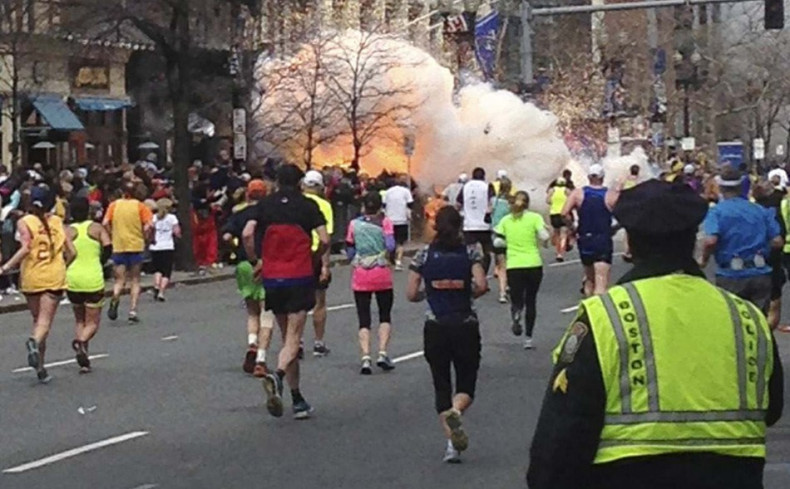 US President Barack Obama has declared that the perpetrators of the Boston Marathon blasts will feel the "full weight of justice" and vowed to hunt down those responsible for the attack.
Two deadly blasts at the marathon killed at least three people, including an eight-year-old child, and injured more than 100. The blasts are seen as the worst since the 9/11 attack in 2001.
The White House said the incident will be treated as an "act of terror". In a televised address soon after the explosions, Obama said: "We don't yet have all the answers. We still do not know who did this or why."
Security has been beefed up across the country following the blasts. Mobile phone services have been shut down in the Boston area as a precautionary measure.
US authorities have not made any arrests so far and said they have not determined whether the attack was plotted on domestic or foreign soil. The FBI said the probe will be a "potential terrorist investigation".
Boston Police Commissioner Edward Davis said the US authorities did not receive any specific threat.
"We are questioning many people but there is no suspect in custody. The BPD is on high alert. All sworn personnel are working around the clock. Twelve hour shifts in effect. Days off cancelled," said Davis.
New York Mayor Michael Bloomberg said in a statement: "We have 1,000 members of the NYPD assigned to counterterrorism duties, and they, along with the entire NYPD and the investments we have made in counterterrorism infrastructure, are being fully mobilised to protect our city.
"As law enforcement authorities investigate today's explosions in Boston, I ask all New Yorkers to keep the victims and their families in your thoughts and prayers."