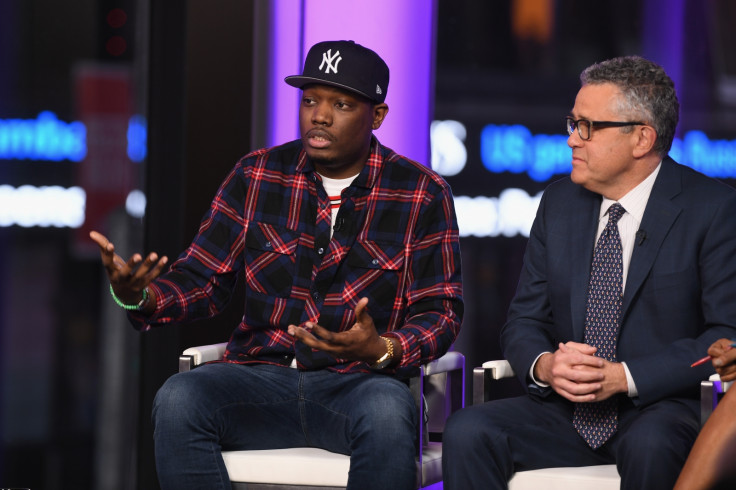 Saturday Night Live (SNL) Weekend Update host Michael Che left students fuming after he called their home was "the most racist city" during a stand up act at the Boston University on Thursday (23 March).
The comedian's controversial remarks sparked outrage on social media, where he was called an "idiot".
"@APEastRegion As a black person, Michael Che is an idiot. Boston is one of the most tolerant and diverse cities in the US," one Twitter user wrote, while another added, "Michael Che and people like him have such thin skin and do nothing but complain complain complain."
"lol those boston university kids tattled on me to the media? yea, i said it. boston is racist [sic]" the 33-year-old said on Instagram on Saturday.
He followed it up by sharing a screenshot of The Boston Globe's tweets about the comment he made and that "he never apologizes" for his remarks and said, "I'm just trying to be more presidential".
He has also said that he loves Boston just like he loves his "racist" grandmother.
"cmon, thats pretty funny! listen boston, my grandma is racist too, but i still love her. & i still love you. anyway, ill be at the @nyccomedycellar all night. cowaBUNGA!!" he wrote in the caption alongside the screenshot of The Boston Globe's tweet on Instagram.
Che first made the controversial comment during a pre-Super Bowl episode of SNL. In one of his messages he said, "Watch the blackest city in America beat the most racist city I've ever been to" and urged the critic to "talk to [their] closest black friend and ask them to explain it" before slamming a complete stranger, who responded, "Touche."