Anti-Muslim hatred soared in the US in 2016 with the radical right energised by the presidential campaign of Donald Trump, according to the Southern Poverty Law Center's (SPLC) annual census of hate groups.
The total number of anti-Muslim groups nearly tripled – from 34 in 2015 to 101 – the report claims. Overall, the number of hate organisations in the US has increased for the second year in a row, rising from 892 in 2015 to 917 in 2016.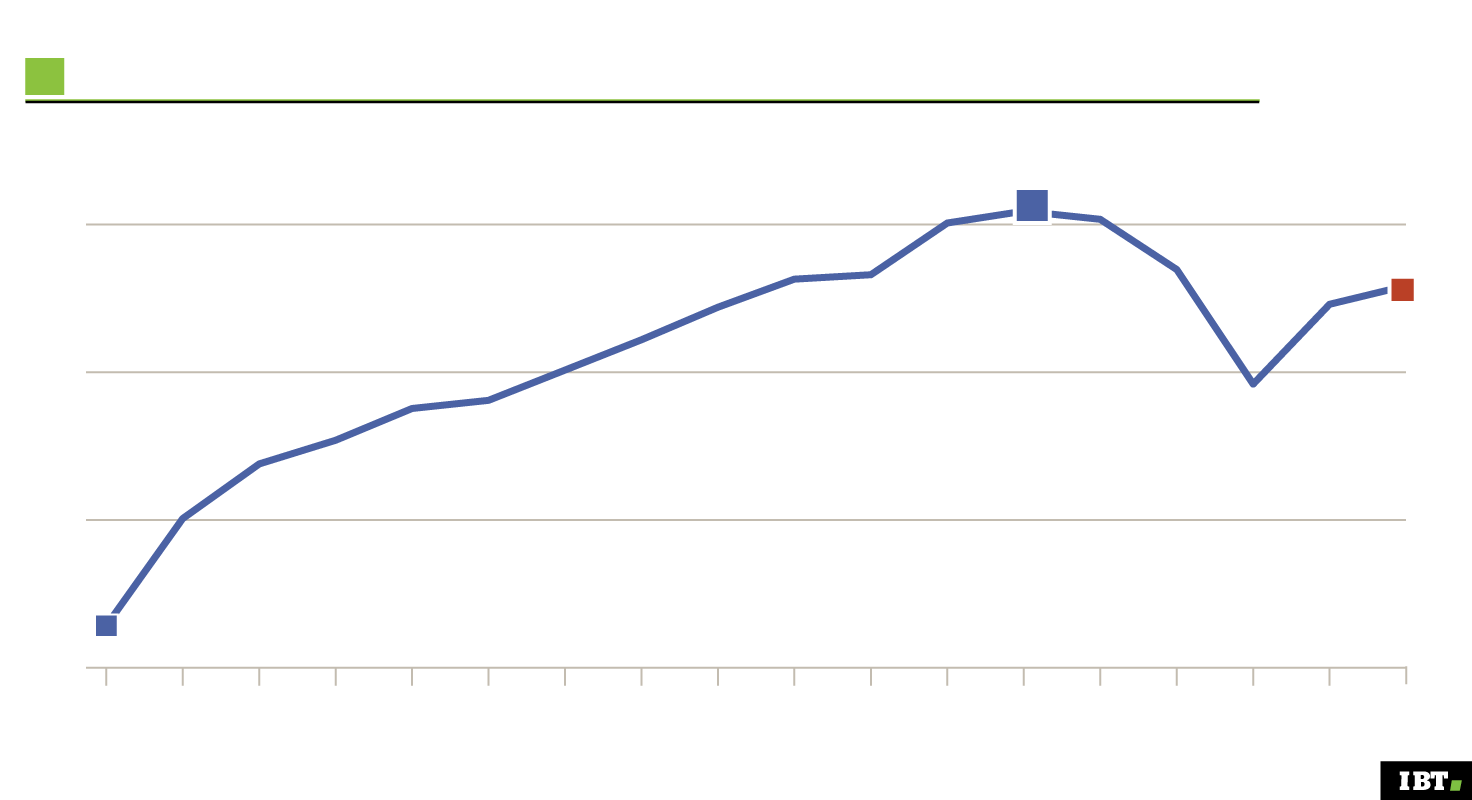 Below IBTimes UK analyses the spread of extremist hatred across the US, profiling key movements and groups and identifying the hate-speech flashpoints.
Ku Klux Klan
The Klan is America's oldest and most notorious racist organisation. Founded in 1865 after the slave-owning Confederate states lost the US Civil War, it was once a single organisation, with members across the US. Now it has splintered into rival groups. Though it has focused its violence on African-Americans, Klan groups have also attacked Catholics and immigrants.
Case study: The Loyal White Knights of the Klu Klux Klan

The Loyal White Knights of the Ku Klux Klan is one of the group's largest chapters, with branches in 31 US cities according to the SPLC. It claims not to be a hate group and to reject violence, but accepts only those who "believe in White Supremacy and 100% Americanism" into its ranks. However British anti-racism group Hope not Hate infiltrated it in 2016, and found members distributing violent racist propaganda. It also claimed members boasted of attacking opponents at demonstrations.

Members staged a protest in July 2015 over the removal of the Confederate flag from the South Carolina State House in Columbia, South Carolina, where they were joined by neo-Nazis and skinheads and clashed with black protesters.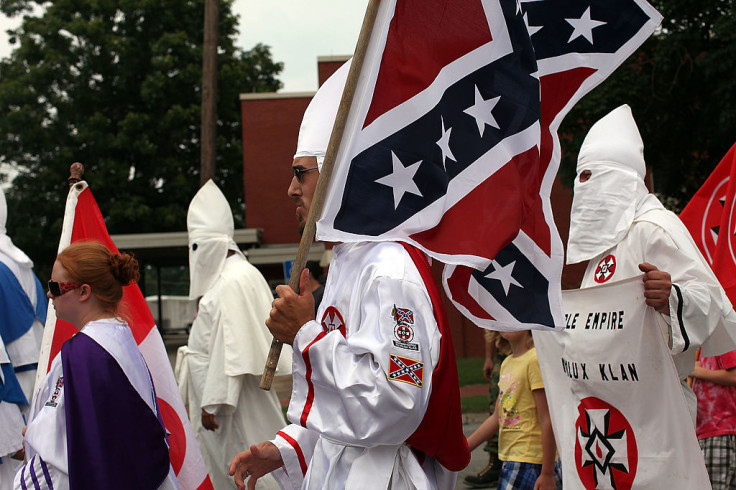 Neo-Nazis
Neo-Nazis seek to revive the central tenets of Nazi Germany and revere its dictator Adolf Hitler. They regard Jews as their main enemy, whom they accuse of being responsible for society's ills through a global conspiracy in control of governments, the media and finance – but also target other minorities.
Case study: The Daily Stormer

Named after Nazi hate sheet Die Sturmer, The Daily Stormer is one of the most prominent neo-Nazi and white supremacist news sites.
It is the source of racist memes distributed widely on messaging boards including 4Chan, and militates 'Troll Armies' to harass those it regards as political enemies online. Among those targeted was Jewish British MP Luciana Berger, after a troll was jailed for sending her online abuse. Berger was bombarded with 400 racist messages in one week after the site advised readers on how to limit traceability.

According to the research it has affiliates in 31 US cities, with most in California.
White nationalists
White nationalists advocate the creation of exclusively white societies, and often denigrate other races as inferior. In recent years the white nationalist 'alt-right' movement has risen to prominence, with members supporting Donald Trump's presidential candidacy and using social media to spread white nationalist ideology.
Case study: The Traditionalist Workers Party

Formed by the white supremacist campus activist Matthew Heimbach in 2015, the Traditionalist Workers Party is the political wing of the Traditionalist Youth Movement, and claims to stand against "economic exploitation, federal tyranny and anti-Christian degeneracy".
It has close links to the European white nationalist 'identitarian' youth movement, with members staging protests in Indiana University Bloomington. The party has a strategy to field candidates in small, local constituencies to build a power base, in contrast to other US white nationalist parties that ran widely derided presidential campaigns, with groups in 10 US cities.

Skinheads
Recognisable from their shaved heads, military-style boots, jeans and tattoos, the skinhead movement emerged in the UK in the late 1970s, with the look soon adopted by far-right thugs across the world. "Racist skinheads form a particularly violent element of the white supremacist movement and have often been referred to as the 'shock troops' of the hoped-for revolution," notes the SPLC.
Case study: Hammerskins; Crew 38

Named after a fictional Nazi group in Pink Floyd's 1982 film The Wall, Hammerskins are the chief producers and distributers of white power rock in the US, whose local branches are known as Crew 38.
Many associates have been jailed for violent crime, with former member and white power musician Wade Michael Page shooting himself dead after being injured by police in 2012, following an attack on a Sikh temple in Oak Creek, Wisconsin, in which he killed six people.
Christian Identity
Christian Identity groups fuse racist ideology with Christian theology, depicting the white race as the true 'chosen people', Jews as descended from Satan and non-whites as having no souls. The movement believes that non-whites will be enslaved in a Kingdom of Heaven established on Earth by Jesus Christ.
Case study: The Church of Israel

From the Church of Israel compound in Schell City, Wyoming, Dan Gayman has been preaching his white supremacist Christian creed for more than 30 years, reportedly attracting notorious Klan, neo-Nazi and white nationalist figures to his sermons.
Gayman is notorious for preaching the 'two seedline' doctrine, which holds that white people are descended from Adam and Jews from Satan.
In 2003 it was revealed that Eric Rudolph, who killed two people in a bomb attack on the Centennial Olympic Park in Atlanta in 1996, had attended the church in the 1980s.
Neo-Confederacy
Neo-Confederacy groups celebrate the slave-owning antebellum South, and call for its racist practices to be renewed. The Confederate flag has become a contentious symbol in the US, banned in public buildings in some states after mass killer Dylann Roof was pictured posing with it. Neo-Confederacy groups loudly champion its use.
Case study: League of the South
Headquartered in Killen, Alabama, the League of the South calls for the secession of the southern states that fought under the Confederacy banner in the Civil War. It has branches in 23 cities.

With about 9,000 members nationally, the organisation has been accused of spreading white supremacist ideology, and advocates the creation of a theocratic state that subjugates African-Americans and other minorities. In recent years the SPLC reports the group's propaganda has become increasingly militant, and in 2014 set up an armed militia.
Black separatists
Black separatist groups advocate the creation of separate black communities or even nations. Some are opposed to any contact between black and other communities, and are anti-white and anti-Semitic.
Case study: Nation of Islam
One of the best known black political and religious organisations in the US, the Nation of Islam has branches in 81 cities, approximately 50,000 members and declares its mission as to "improve the spiritual, mental, social, and economic condition of African-Americans in the United States and all of humanity".
However aspects of its creed have earned it a place on the SPLC's list of hate groups, owing to "the deeply racist, anti-Semitic and anti-gay rhetoric of its leaders, including top minister Louis Farrakhan".
Farrakhan has rejected the accusation, and argues that he has been smeared for "anti-Zionist" views.
Anti-LGBT Groups
Opposition to equal rights for the LGBT community has been a key rallying point for the Christian right in the US for decades. The SPLC lists several groups who it claims stray into hate speech, and "engage in crude name-calling and disseminate disparaging propaganda and falsehoods about this population, such as the claim that gay men molest children at vastly higher rates than straight men".
Case study: Mass Resistance
The not-for-profit Mass Resistance organisation is based in Waltham, Massachusetts, and was set up in the early 90s to promote "socially conservative" positions about issues including teaching homosexuality in schools.

The organisation was listed as a gay hate group by the SPLC in 2008, with leader Brian Clamenker having claimed that suicide prevention programs aimed at gay youth actually were "put together by homosexual activists to normalize homosexuality", and the group claiming that homosexuals were attempting to legalise bestiality.
Anti-Muslim groups
Anti-Muslim groups are a relatively new phenomenon in the radical right, emerging in in the US in the wake of 9/11. The movement is the fastest growing in the US, with the number of groups tripling in the last year alone. Followers make no distinctions between radical Islam and other branches of the faith, portray Muslims as engaged in a plot to take over the West and call for them to be barred from public service.
Case study: ACT for America
Founded in 2007, ACT is described by the SPLC as the largest anti-Muslim group in the US, claiming 280,000 members and over 1,000 chapters.
The group's founder and leader, Lebanese-born Brigitte Gabriel, has said there was no distinction between radical Islam and other branches of the faith, and the group was instrumental in campaigning for an anti-Sharia law bill that was passed in several states.
The group declares its mission is to "educate citizens and elected officials to impact policy involving national security and defeating terrorism", denying it is anti-Muslim.
The group reportedly has ties to key Trump administration officials, with sacked National Security Advisor Michael Flynn a former board member, and Gabriel pictured at the White House on 21 March.