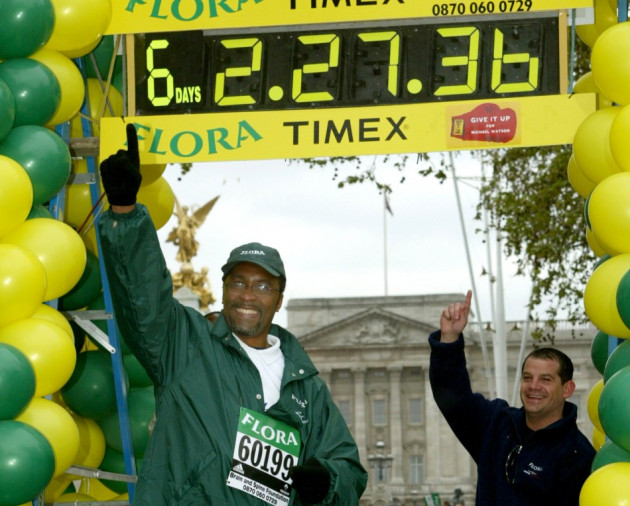 When Michael Watson underwent surgery to remove two blood clots after a brutal bout with Chris Eubank back in 1991 and subsequently fell into a 30-day coma, the sport of boxing was forced to introduce a number of safety measures.
The introduction of an anaesthetist and two teams of paramedics at ringside has helped save the lives of dozens of boxers over the last twenty years.
Spencer Oliver was just 22 when he suffered a blood clot after being knocked out in a super-bantamweight title fight and the medics at ringside helped save the young boxers' life by acting quickly and providing him with 15 minutes of treatment before rushing him to hospital.
After three hours of surgery he remained in a critical condition but has since made a full recovery and, despite having his boxing career cruelly cut short, made it clear that he had no regrets about getting into the sport.
"I've learnt to accept what happened to me and I'm not bitter about it," said Oliver. "We all know what we are getting ourselves into when we start boxing - we know the risks. My biggest disappointment was to never get the chance to fight for a world title. The passion still burns inside me and I still use that in my life today. What happened to Michael Watson saved my life."
Earlier this year another young British fighter, Kieran Farrell, had his career cruelly ended after suffering brain damage in his fight with Anthony Crolla. The 22-year-old collapsed after the final bell and was warned by his doctor that taking another blow to the head could prove fatal.
He has since spoken of his desire to train young fighters and he can hopefully still have a long and successful career away from the ring.
While there have been many cases of boxers surviving horrific injuries, the unfortunate news of Michael Norgrove's death, nine days after his bout with Tom Bowen, has once again opened the debate about the strictness of medical testing within the sport.
Norgrove became the first boxer to die after a fight in the UK for 18 years and general secretary of the British Boxing Board of Control, Robert Smith, has defended the strictness of the current testing already in place.
"We are one of the strictest authorities in the world," said Smith."This is an acute injury, this can happen any time. He had his medicals done, he had his brain scans done, there was nothing there of any concern whatsoever, else he wouldn't have been in the ring.
"He was a fit young man but we can't guarantee an acute injury can't happen - no doctor in the world can guarantee an acute injury can't happen."
The domestic boxing fraternity was in a state of shock over the weekend after learning the news of Norgorve's death as a number of fighters took to social media to pay their respects to the 31-year-old.
"I'm absolutely gutted to hear about the death of Michael Norgrove. I never met him or even knew him but our sport has lost a gentlemen RIP," said Olympic bronze medallist Anthony Ogogo.
"So sad to hear about the passing of Michael Norgrove. He will be Sadly missed RIP," declared James DeGale, while Darren Barker added: Thou I didn't know you, anyone who has worn the green and gold colours of repton is a brother of mine. RIP Michael Norgrove."
While Norgrove's passing will likely reopen the debate about the safety of the sport, Smith made it clear that every boxer knows the dangers involved and bravely chooses to continue being in the sport they love.
"Michael did this because he wanted to do it - every boxer that steps into a ring does it because they love it," added Smith. "They love the competition, the work in the gym and the friends they meet. It's something they want to do. Nobody is forced to get into a boxing ring."