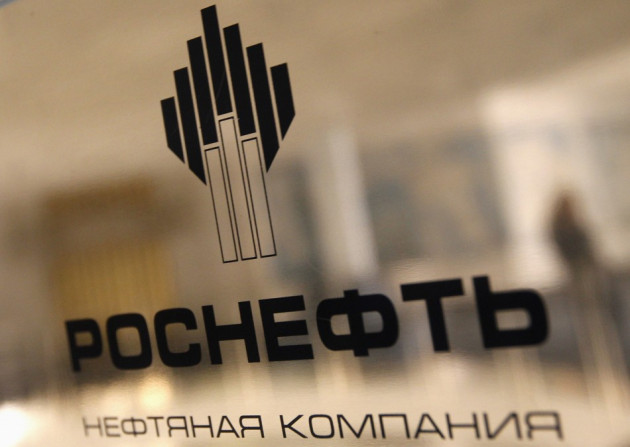 Rosneft, Russia's state-controlled energy firm, is one step closer to becoming the world's biggest oil company after reaching a $55bn deal with BP and a group of investors.
BP and a consortium of Russian investors known as AAR, will each sell their 50 percent in a joint venture known as TNK-BP to Rosneft in parallel deals reached with the Kremlin-controlled group. BP will receive a 19.75 percent stake in Rosneft and an undisclosed amount of cash, thought to be between $10bn and $13bn, according to previous media reports. BP said it converted the $17.1bn TNK-BP sale price into a 12.8 percent Rosneft stake and used a further $4.88bn of the sale proceeds to purchase another 5.66 percent. BP also has a 1.25 percent stake in the group from its 2006 IPO.
"Rosneft is set to be a major player in the global oil industry," said BP Chairman Carl-Henric Svanberg in a statement. "This material holding in Rosneft will, we believe, give BP solid returns. We consider that this is a deal which will deliver both cash and long term value for BP and its shareholders. It provides us with a sustainable stake in Russia's energy future and is consistent with our Group strategy."
AAAR will get around $28bn in cash, according to a statement released by Rosneft and later confirmed by the investor group.
"This deal provides a clear and transparent exit path for the AAR shareholders at a fair market price that reflects the extraordinary achievements of TNK-BP over the past decade," said AAR CEO Stan Polovets.
The $55bn value makes it the second largest transaction in oil industry history - behind the $80bn takeover of Mobil by Exxon in 1999 - and the biggest ever by a Russian company. Once the transaction closes, Rosneft will control around 40 percent of Russia's crude output and match the annual production of Exxon Mobil.
BP shares fell 1.8 percent in London trading to change hands at 442.2 pence each. Rosneft shares jumped 2.5 percent to 219.57 in Moscow.