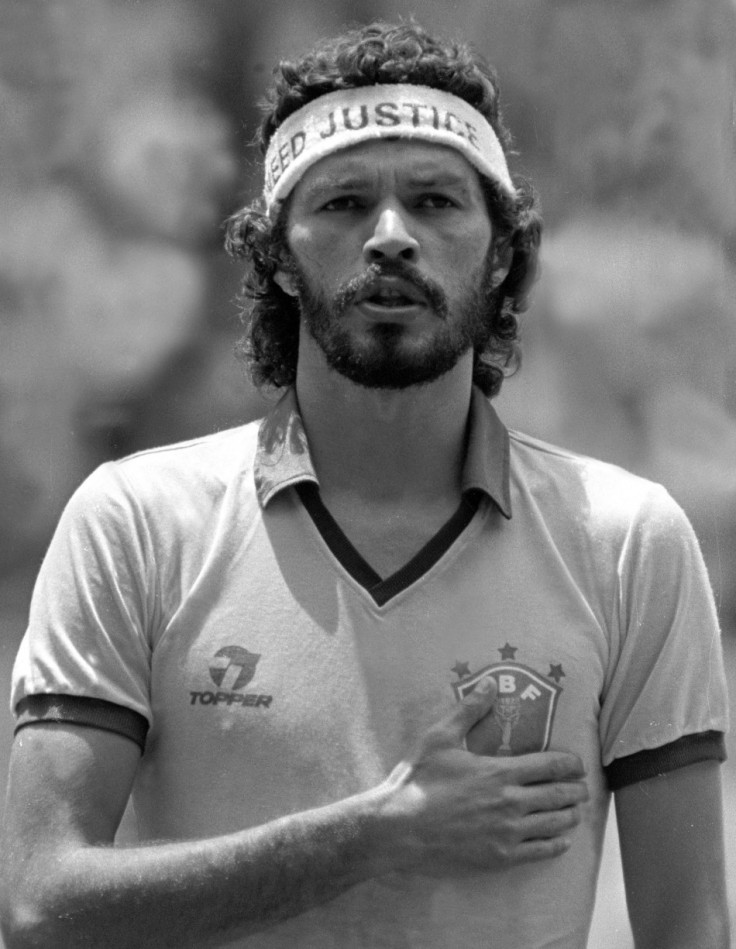 Captain of Brazil's national team in 1982 World Cup play, Socrates died Sunday at the age of 57. He died of septic shock caused by an intestinal infection, according to a statement by the Albert Einstein hospital in Sao Paulo, The Associated Press reported.
Considered one of the greatest players of his generation, Socrates was recently placed on a life-support machine to help his breathing.
The former soccer player, who had been battling health issues, was hospitalized for nine days in August for a digestive hemorrhage caused by heavy drinking. In September, Socrates spent another 17 days in the hospital with liver trouble.
The soccer legend, whose full name was Socrates Brasileiro Sampaio de Souza Vieira de Oliveira, played for Brazil in both the 1982 and the 1986 World Cup competitions. Proving his versatility on and off the soccer field, Socrates also qualified as a medical doctor.
With 60 caps for the home side, the midfielder scored 22 goals in his career with Brazil's national team.