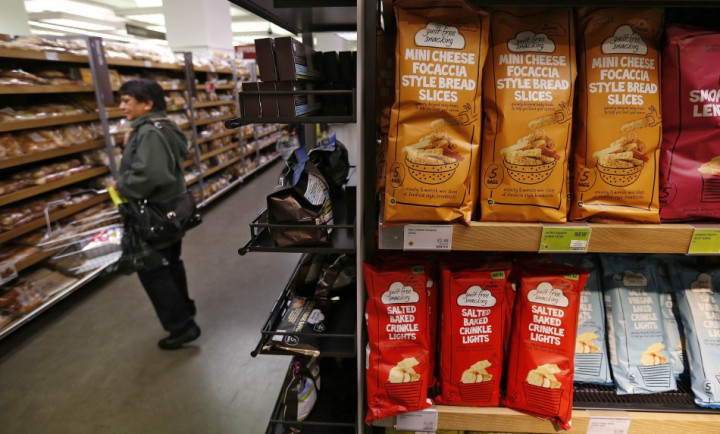 British retail sales rose more than expected in May as temporary discounts for flooring and furniture lured consumers into shops, according to a private survey.
The British Retail Consortium (BRC) and accountants KPMG said that the total value of retail sales rose by an annual 3.4% in May following a decline of 0.6% in April.
Excluding the impact of changes in floorspace, like-for-like sales increased by 1.8% after a 2.2% decline in April. Analysts expected a rise of 1.2% for May.
"Retailers pulled off a good result in May despite contending with topsy-turvy temperatures and continued economic difficulties. The first month since February to be free of Easter timing distortions showed positive total growth in every category and overall growth well above the twelve-month average," Helen Dickinson, director general of the BRC, said in a statement.
"The signs are that temporary discounts and offers worked well to tempt shoppers into stores and clear some of the stock that had been slow to sell during the preceding months. This strategy paid off particularly well for furniture and flooring, May's best-performing category."
Furniture and flooring was the best-performing category for the first time since January 2011, as price-conscious customers responded well to good deals, the survey found.
Online sales increased 11.0% compared with May 2012, when they had risen by 12.4%.
"To some extent retailers had their bacon saved by online sales, underlining the growing importance of the digital channel. Online sales growth helped to counter variable performances on the high street as many chose to take advantage of the same promotional offers from their sofas," David McCorquodale, head of retail at KPMG, said.
The good sales results from the retail sector indicate the economic recovery in the country is gaining momentum. On 3 June, Markit Economics said that the country's factory output surged in May. Last week, lobby group the British Chambers of Commerce raised its economic forecasts for the country.
That follows the Bank of England's lifting of growth forecasts and cut in inflation outlook for the first time since the financial crisis. In addition, GfK's monthly consumer sentiment index rose to a six-month high in April.