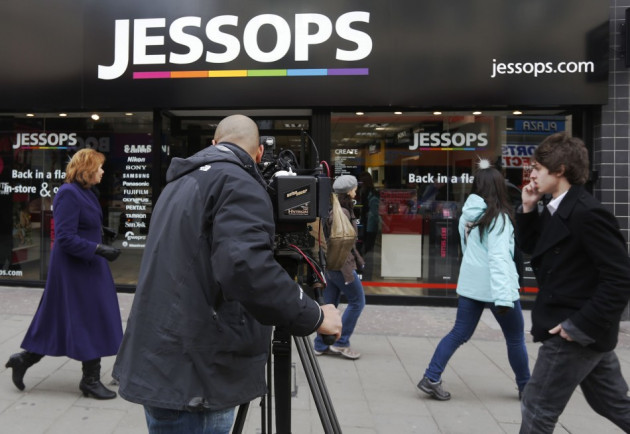 Shop price inflation in the UK has accelerated in March as non-food prices increased for the first time in 15 months on better demand, according to the British Retail Consortium (BRC).
Retail prices at the BRC's shop price index rose 1.4 percent in March from a year earlier, compared with a 1.1 percent gain in February, the trade group said.
Marking the first annual increase since December 2011, non-food prices rose 0.2 percent. Price rises were seen across health and beauty products, stationery and DIY and gardening goods and books. The decline in the prices of shoes, footwear and electrical goods slowed to 2.2 percent from 4.2 percent in February.
Food-price inflation remained high at 3.5 percent in March, putting more pressure on cash-strapped consumers. Prices of fruit, fish and meat increased at a higher pace, but were offset by slower inflation for vegetables and dairy products.
"Non-food prices have edged into inflationary territory for the first time in 15 months... It bears out anecdotal evidence that demand is strengthening and promotions are less widespread than last year," said BRC director general Helen Dickinson.
"Total inflation is at its highest rate since December, again reflecting that many retailers went into the New Year with less stock to clear, so discounting is less extensive compared with 2012."
BRC also attributed the inflation growth to the pound's depreciation, which affected import prices. Sterling has depreciated about 4.5 percent versus the euro so far in 2013 and the currency is the second-worst performer after the yen in the year, according Bloomberg.
Dickinson expects food inflation to remain "fairly steady" in the medium term.
"Next month will be the one to watch. It'll be interesting to see if the prolonged unseasonably cold and wet weather leads to deeper discounting on spring lines for some retailers," she added.
"As discretionary spend for the next few months is expected to remain flat at best, what upward pressure there is on prices is not coming from the consumer at the moment," said Mike Watkins, head of retailer and business insight at Nielsen.