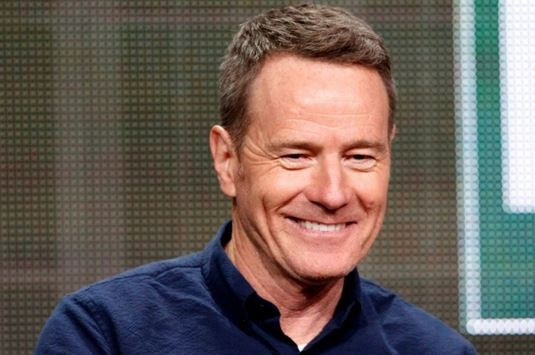 Emmy award-winning show Breaking Bad's series finale aired on 29 September on AMC and #GoodbyeBreakingBad has been trending on Twitter.
The show's cast took to Twitter to share their thoughts on the final episode.
"Well, this is it. The last episode ever of Breaking Bad. Thank you for sharing this ride with me. Without you we never would have lasted." Bryan Cranston, who plays Walter White, tweeted.
"Last episode ever of Breaking Bad. It would not be possible without all of you. Thank you all for the amazing ride. Love you Vince!!!!" Aaron Paul, who plays Jesse Pinkman, wrote.
Celebrities also took to the micro-blogging website to share their excitement.
"Let's not get too worked up about tonight. Let them surprise us. It's worked everytime so far & we haven't been disappointed. #BreakingBad" - Colin Hanks
"#GoodbyeBreakingBad is breaking my heart. I'm not ready for this. I binge watched over the summer & I'm not ready for it to be over!" - Emmy Rossum
"Might've stayed up to watch breaking bad finale" - Ed Sheeran
"I can't believe Walt was a woman the whole time. Awesome ending. #BreakingBad" - Zach Braff
"Anyone else thought of chaining Vince Gilligan in a barn to make him come up with another show?" - Conan O'Brien
"My fave Office Halloween episode, Ryan went as Jesse Pinkman. We love you long time #breakingbad!" - Mindy Kaling
"Do you think he is walking towards the blue light and not the white light? #GoodbyeBreakingBad" - Carrie Keagan
"I've seen the end of the end of the best show on television, in my lifetime. @BreakingBad_AMC Smart. Moving. Thought provoking. Perfect." - Melissa Gilbert
"Bravo @RjMitte and @BryanCranston for the #BreakingBadFinale. Endings that people will talk about for years are the best." - Marlee Matlin
READ:
Breaking Bad Finale Review - Felina
Breaking Bad: Top Five Best Moments
Breaking Bad - How Will Walter White's Descent into the Underworld End?