Brendan Rodgers believes that the redevelopment of Anfield and a top four finish are the two primary requirements for Liverpool to get themselves back on the world stage.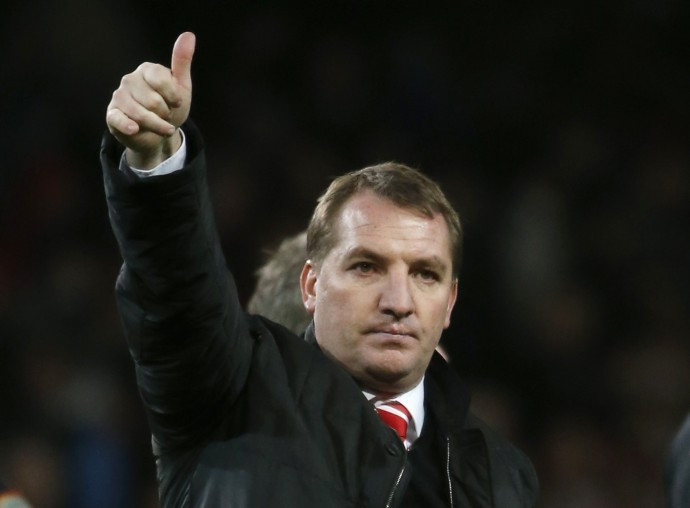 Anfield, which is among the oldest grounds in England, has a capacity of close to 45,000 people and adding to the number of seats will have a marked increase in revenue. Coupled with qualification to the Champions League, it shall heavily add to Liverpool's coffers and help them attract some big names in Europe.
"We have two main objectives; one is to arrive into the top four and the second is the redevelopment of Anfield. That will make us a bigger club financially and help us to compete more; we have to keep building towards that. The clubs that are competing in the Champions League have a big advantage financially, an extra £40m a year and more. That's a huge advantage in respect of bringing in new players and we have to keep aiming for that goal."
"If we can do that by the redevelopment of Anfield, aligned with top four football, we will be in a great position as a club," he told Liverpool Echo.
The Reds have announced a £150m redevelopment of Anfield, which shall increase the capacity to 60,000 and at par with the biggest stadiums in the world. The redevelopment is currently on track, but Liverpool's immediate plans to finish in the top four have probably been shelved for yet another year. The Reds are currently on 48 points, seven points behind fourth placed Chelsea, having played a game more.
Rodgers believes that their failure to qualify for the Champions League this season, won't be the end of his managerial career with Liverpool, stating his belief that the Merseyside club have progressed from where they were last season. The manager has also discussed his transfer plans for the coming summer, stating that he has full backing from his owners for his vision.
"This is very much a destination for me as a manager but I have got to show improvements in the club on a yearly basis. Of course I would love to be here long term, but obviously you have to take care of the short term and show that development. I think we have showed that progression this year and I hope we can make more strides next year and keep the club moving forward," he added.