New car sales accelerated for the thirty-eighth consecutive month in April and hit a 10 year high, according to data from the Society of Motor Manufacturers and Traders (SMMT).
Demand for new cars rose by 5.1% to 185,778 units, the best performance since 2005. Registrations for 2015 are up 6.4% to 920,366.
April's strong performance, which comes after a record first quarter for the sector, caps a 12-year high for consumer confidence and continues a pattern of growth in new car registrations around general elections that dates back to 1979.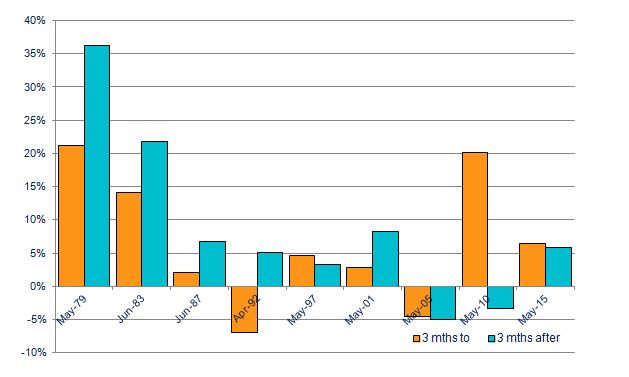 The SMMT said that demand in the period following today's general election is forecast to continue as new products, attractive finance deals and low interest rates help keep consumer demand high.
Mike Hawes, SMMT chief executive, said: "Today's figures highlight the current strength of consumer confidence, even at a time of such political uncertainty. We are confident that the UK's new car market – so symbolic of economic mood – will continue to thrive, but long-term success will depend largely on economic and political stability in the months and years ahead."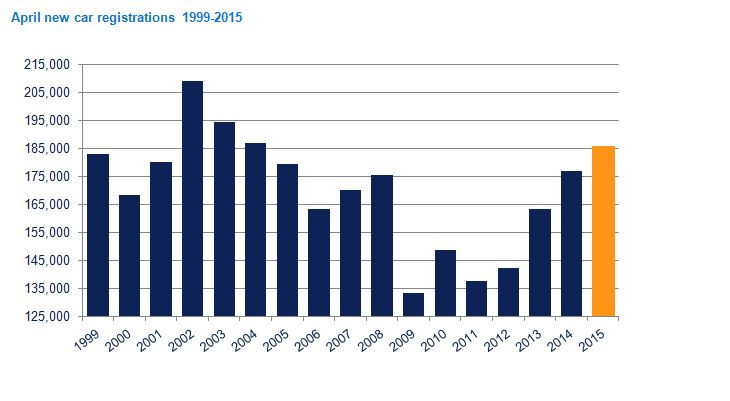 Hawes also called for the next government to "act quickly to uphold economic certainty and reassure consumers and markets".
Howard Archer, chief UK and European economist at IHS, cautioned that it is "unrealistic" to expect car sales to continue.
"It is unrealistic to expect car sales to keep achieving strong growth rates through 2015 given that they are now at such an elevated level."