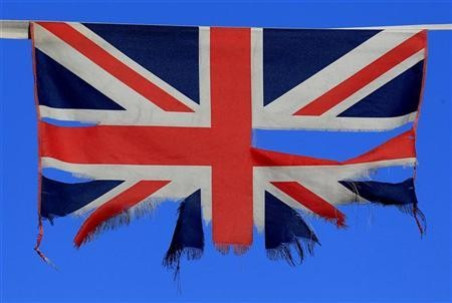 British workers' pay rises slowed in the third quarter of this year while failing to move in tandem with inflation, after employers agreed to only a median 2% increase.
According to a survey by researchers Incomes Data Services (IDS), the 2% rise is less than the increases in the first six months of the year and each sector is providing a mixed response to inflation and the installation of a higher minimum wage.
Data from the Office for National Statistics in October revealed that consumer price inflation rose by 2.2%.However, IDS statistics showed that public sector salaries increased by a mere 1% on median average.
Manufacturers offered the steepest rises, averaging 2.5%, while the retail, fast food and hospitality sectors pushed the median pay rise below the 2.5% recorded in the first two quarters of this year.
The data shows that although the National Minimum Wage rose by 1.9% in October to £6.31 per hour, many employers decided to only increase pay by the statutory amount.
"Our figures highlight the impact of the National Minimum Wage on pay setting in the lower-wage areas of the economy," said Ken Mulkearn, head of pay research at IDS.
"The effect on our median is clearly driven by pay decisions in retail and fast food, where some companies pay staff at the level of the statutory minimum."
The IDS survey was based on 56 pay deals struck in the three months to the end of October.
The pay deals affect 4% of Britain's workforce, equivalent to 1.1 million employees.
Britain will be the West's fastest growing economy at the beginning of 2014, according to the UK Business Confidence Monitor.
A report, put together by accountants Grant Thornton and the Institute of Chartered Accountants in England and Wales (ICAEW), showed a reading of +24 during the third quarter, the highest since Q2 2010. ICAEW now predicts 1.3% growth in the final quarter of 2013.
It follows a preliminary report from the Office for National Statistics (ONS) which, based on 40% of the available data, suggests the UK economy grew by 0.8% in the three months to the end of September.