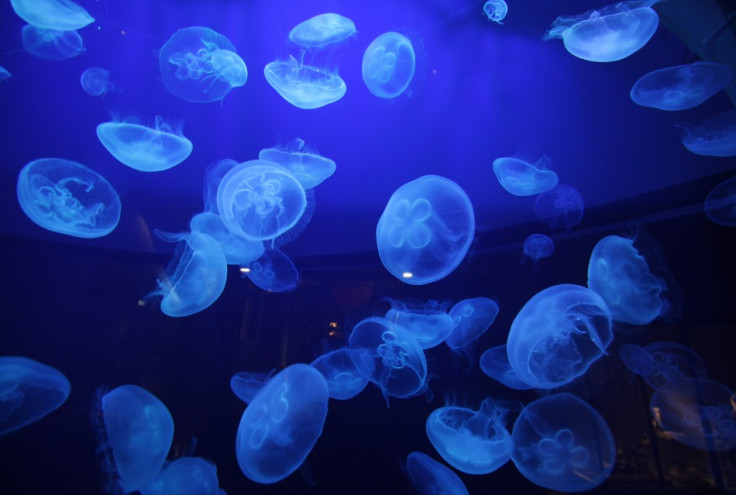 British holiday makers heading to their favourite Mediterranean spots have been warned of the increase in deadly jelly fish.
The Mediterranean has seen enormous swarms of jellyfish, some of which are deadly, taking over in the recent years and a top scientist and jelly fish expert has warned British holiday makers of the dangers the stinging fish pose to human life.
Ferdinando Boero, professor of Zoology at Salento University in Italy, is to tell the world marine biodiversity conference in Aberdeen, Scotland, Friday that "massive swarms" of jellyfish have now become a frequent sight in the Med's coastal waters. An Italian woman died last year after being stung by a Portuguese Man o' War.
"If we don't do anything about the situation, all the indications suggest that the Mediterranean is moving towards a gelatinous future, just like the rest of the seas of the world," he warned, yesterday.
"Jellyfish have clogged industrial marine cooling systems in Israel and they have also caused problems for power plants in the U.S. and Scotland," he added.
Researchers have set up a "jellyfish watch" so that the public are able to report sightings via a Web site or mobile phone app. The scheme was started three years ago in Italy and Israel by Boero. The professor belives overfishing in the Mediterranean could be to blame for the increase in jellyfish as well as other factors including climate change and manmade changes to the ecosystem.
A similar programme is being rolled out across other European countries through a new European Union project, Vectors of Change in Oceans and Seas Marine Life - Impact on Economic Sectors, aimed at improving the understanding of how environmental and manmade factors are changing marine ecosystems, the Press Association reports.