British pilots' association says UK public wants much stricter drone laws in urban areas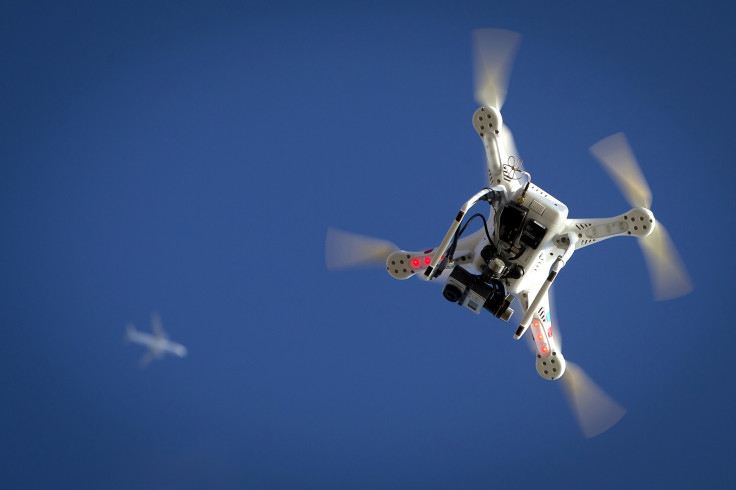 A survey conducted by the British Airline Pilots' Association (BALPA) has found that the UK public is in favour of much stricter regulations being placed on the people who want to fly drones in the UK.
The pilot industry body presented the results of a ComRes survey, which interviewed 2,036 adults in April, at a Drone Safety Summit on 11 May.
More than half of the respondents felt that if an unmanned aerial vehicle (UAV) put an aircraft in danger, then the appropriate punishment should be a prison sentence, even if the aircraft didn't end up crashing.
A third of respondents interviewed also felt that no one, whether civilian or commercial users, should be allowed to fly UAVs over urban areas, while 40% felt that drones could be flown over cities, but only if the drone operator had a proper licence and had received the same amount of training as a manned aircraft pilot.
At the moment, the Civil Aviation Authority (CAA) requires all companies that want to have a commercial drone licence to have attended a two-day ground school and passed a flight test, as well as clocking at least two hours' of flying time.
Drone operators should have as much training as pilots
Requiring UAV operators to undergo as much training as manned aircrafts would make the cost of the training and the licence much higher.
"Drone technology is taking off and we want to make sure the country can benefit from the business and leisure opportunities that it could offer without putting flight safety at risk. Pilots and the public want the UK to be a 'safe drone zone' and these polling results show that the public backs stricter laws on training for drone pilots and punishment for endangering aircraft," said BALPA general secretary Jim McAuslan.
"The UK can lead the way on safely introducing small drones and set the standard for the passenger aircraft of the future. Pilots are also calling for the British public to be informed, involved and consulted before companies fly large, remotely piloted aircraft over their homes and alongside their passenger planes."
BALPA is calling for every single person seeking to pilot a drone – also known in the industry as a remotely piloted aerial system (RPAS) – for commercial purposes to be appropriately trained, licensed and insured for any potential damage or injury to people or property.
The industry body also wants regulations for drone pilots to be properly policed and enforced, as well as pubic consultations before any large RPAS are flown commercially over the UK, a reliable "sense and avoid" software system to control all large drones and for the government to prohibit any commercial flying of a UAV beyond the line of sight until all security concerns have been addressed and abated.
But how do you police these drone regulations?
On 24 April, IBTimes UK attended the SkyTech 2015 drone conference in London and the top issue on the attendees' minds were UK drone regulations.
Debates were held where private businesses, drone industry bodies and the CAA discussed whether it was feasible for anyone to adequately police whether a UAV is flown within 50m of a building, as well as whether it might make more sense to lock the chip within all drones produced by manufacturers, so that only people with licences can unlock the chip.
The CAA told IBTimes UK that it intends to redraft the regulations, but that it needs help from other parts of the government in order to police the industry, while drone businesses told us that they are annoyed with "rogue operators" using drones for commercial purposes without getting the correct licensing.
"One thing that this industry cannot afford is a catastrophic incident, and there have been enough incidents already of people flying these things independently without licences or having any real training," James Masey, business development manager for Unmanned Aviation Services of Resource Group told IBTimes UK.
"Those guys may be having fun with them, but when an incident happens, it will put our industry as a commercial sector back by five to 10 years, because we're still very much at the beginning stage."
© Copyright IBTimes 2023. All rights reserved.