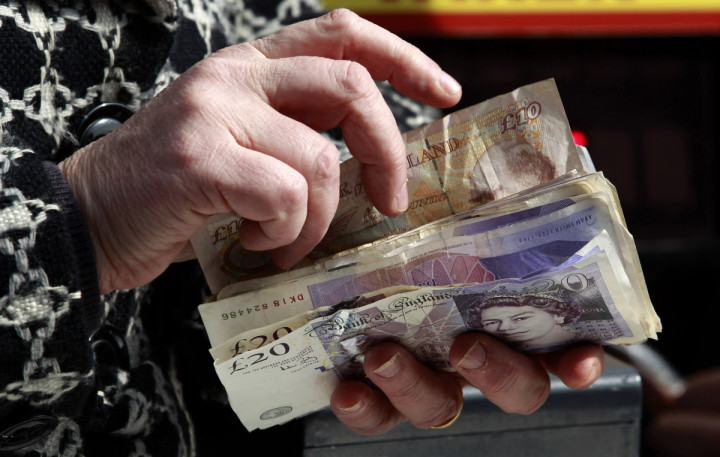 Sterling strengthened for the third straight day on 30 June and traded a tad below the 19 June five-year high of 1.7064 against the dollar, as consumer credit and mortgage approvals data surprised on the downside.
Meantime, improved risk sentiment dampened the safe-haven prospects of the greenback.
UK's consumer credit for May came in at GBP0.740 billion as compared to the consensus of GBP0.700 billion and April's GBP0.653 billion, data showed on Monday.
Mortgage approvals were 61,707 in May, down from 62,806 but better than the market forecast of 61,600.
On GDP Data
The pound was slightly weak ahead of the Q1 gross domestic product data on 27 June, but despite a below-consensus reading of 3.0% in the year-over-year measure, the British unit strengthened as data points from the US later in day had surprised on the lower side.
Also, traders viewed the UK GDP growth of 3% compared to the previous quarter reading of 2.7% in support of the central bank's recent hawkish rhetoric.
Technical Outlook
At 13:00 GMT, GBP/USD traded at 1.7056, just 8 pips below the five-year high of 1.7064 touched on 19 June.
Above 1.7064, GBP/USD will target 1.7350, the 50% retracement of the November 2007 to January 2009 downtrend, ahead of the 61.8% level of 1.8265.
A break of that will open 1.8700, 1.9000 and 1.9480 ahead of the 2.0 mark, last touched in November 2007.
The pair has its first support at 1.6920 ahead of the 1.6738-1.6693 area. Then comes the 1.6554-1.6462 zone.
Data Ahead
Sterling traders are watching for the manufacturing PMI data for June from Markit on Tuesday followed by the June Nationwide housing price data and construction PMI, also for June, on Wednesday.
Consensus for the PMI is 56.8 from 57.0 in May while analysts expect the year-over-year housing price growth to quicken to 11.2% from 11.1% in May.
June services PMI from Markit on Thursday and Halifax house price data for May are the other two indicators due this week from UK.