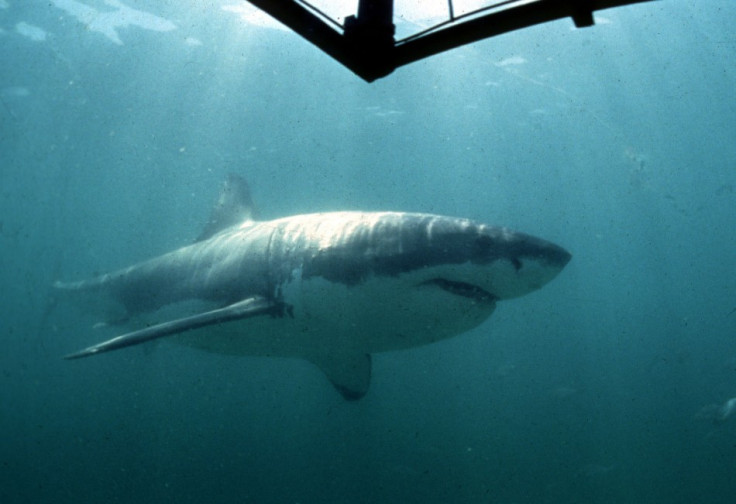 A British man has died after being attacked by a shark while on his honeymoon in the Seychelles.
Ian Redmond,33, from Lancashire was attacked at 4.30pm yesterday as he swam off on Anse Lazio beach on the island of Praslin which is considered one of the most beautiful in the world.
It is believed Mr Redmond, who married less than two weeks ago, was snorkelling some 20 yards from the shore while his wife stayed on the beach.
The Foreign Office confirmed the death and said that it is providing assistance to his family.
His new wife Gemma Houghton, 27, who was sunbathing on the beach, heard his screams and witnessed the fatal attack, reported the Telegraph.
Chantal Andre, an employee at Anse Lazio's beach restaurant, said: "I went to the hospital with the man's wife and it was just awful. She wasn't crying at all, she just couldn't believe he was dead" quoted the Telegraph.
The British High Commissioner Matthew Forbes flew to the island to comfort the widowed bride last night.
The Duke and Duchess of Cambridge recently had their honeymoon on the same island chain, the location is regularly voted as one of the best beaches in the world.
But unfortunately this is not the first fatal shark attack has occurred, less than a fortnight ago a 36-year-old French tourist was killed.
A Seychelles government minister chaired an emergency meeting to discuss the freak attacks and later released a statement announcing a swimming ban, said Sky News.
They are the first fatal attacks around the small Indian Ocean nation for almost 50 years, prompting speculation the deaths were the result of a single rogue shark.
Authorities launched a hunt for the shark hiring specialist shark hunters from South Africa and cautioned beachgoers in other areas about swimming dangers.
Officials have also reinforced a ban on the dumping of waste from yachts and other boats into coastal waters to prevent sharks being lured to the area.
Last night Alain St Ange, the head of the Seychelles tourism board, passed on his sympathy to the dead man's widow and family.
He told the Daily Telegraph: "It was a freak accident. We are closing the beaches pending the arrival of experts from South Africa."
Around 19,000 British tourists travel to the Seychelles every year.