The perfect conditions in one of the pools where British swimmers train have led to poor performances in recent international events, the head of British Swimming has said.
Bill Furniss says the conditions at Sheffield's Ponds Forge pool, where national and international competitors train, are so good that swimmers struggle to meet their personal bests in other pools, according to the Daily Telegraph.
Ponds Forge is known for recording fast times because of the way it is designed and the consistency of the water.
Speaking to BBC Radio 5 Live, Furniss said he will not be using the Sheffield pool for training in the future: "Sheffield is a problem. I don't want trials there. In the future we will question that. I would rather use slower pools.
"It is a fast pool and the other thing you have got to realise is that it's not just a fast pool at that meet. These guys swim there all the way through their career.
"They start in the national age groups and they go to national youths and then they swim senior nationals - they are probably swimming there three or four times a year and they do it for seven, eight, nine years.
"So it's very comfortable and we need to move that. I'm not going to say we won't have any meets in Sheffield. But I think as a selection venue in future we will question that."
Ponds Forge has regulated levels of ozone and oxygen to help swimmers, while its design allows for minimal resistance in the water.
At the London 2012 Olympic Games, Britain's swimmers won fewer medals than expected, taking home just three medals (one silver and two bronze) in total.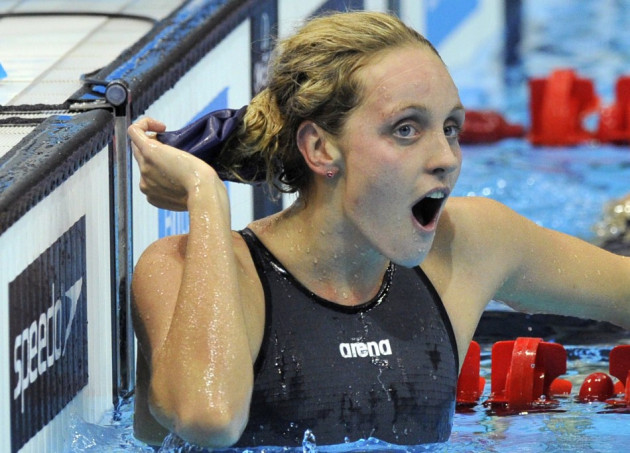 This was recently followed by the team's worst World Championship performances for nearly 20 years, with Fran Halsall winning the only medal - a bronze in the 50m freestyle. "A medal is nice but I wanted the gold so it's bitter-sweet really," she said. Furniss was tasked with improving the team's performance in February.
Steve Parry, a former British international swimmer, agreed that Ponds Forge makes swimmers faster, making it difficult to replicate their success: "Most people don't spend their lives in competitive swimming so to hear of a fast pool does sound daft but it's proved to be very fast.
"Ponds Forge seems to have the perfect depth of three metres because it's all to do with the resistance in the water and also there's the consistency of the water.
"Because it's got ozone and oxygen in it, it's very buoyant so that allows people to swim faster as well. It's very efficient the way it takes the ripples out of the water, the wave lines they use. That gets rid of all the ripples in the water; once the swimmers have passed it's nice and smooth coming back.
"It is subtle stuff but it does make a big difference. I think the biggest thing is psychologically people know that people swim faster, and if people think they are going to swim faster then invariably they do.
"It is a victim of its own success because it is so good. All our swimmers go there, post really fast times sand then can't replicate it later in the year and I think that's working against them. But I think Sheffield is fantastic and we need to utilise our great sporting facilities."