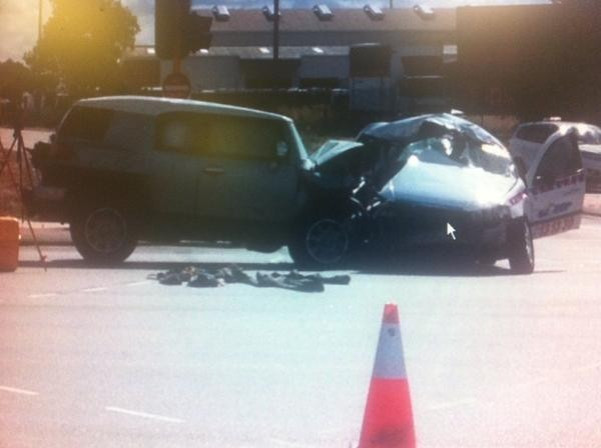 A British scientist has been killed in a car crash in Perth, after his taxi was hit by a car thought to have been stolen.
The Briton, 36, died alongside the taxi's 28-year-old driver just an hour after arriving in Australia. He was on his way from the airport when the crash took place.
PerthNow has said the Briton is believed to be a physics doctor who was due to spend two weeks in Australia for a conference.
The taxi collided with a Toyota 4x4 which went through a red light, having earlier been involved in a police chase. The vehicle was still being monitored by a police helicopter when the crash took place.
The 23-year-old driver, whose name has not been released, was taken to hospital with leg injuries before been charged with two counts of manslaughter.
Gary Budge, assistant commissioner of the Western Australia Police, told reporters that there is no evidence to suggest the car was still being pursued by police on the ground when the crash happened.
He said: "It is difficult to imagine the trauma the two families must be feeling out there today and I want to pass on our condolences to both of those families and tell them that we will provide all the support that is possible.
"The pursuit was aborted a long, long way from where the crash occurred."
Police are now working with the British consulate to contact the scientist's family.
Budge said a bedside hearing will be arranged for the driver. "It will be alleged that a stolen Toyota FJ Cruiser crashed into the taxi killing both the taxi driver and his passenger. Police will allege the driver of the cruiser proceeded through a red light at speed," he said.