The winners of this year's British Wildlife Photography Awards have been announced. The competition's 12 categories cover everything from marine life and animal behaviour to creepy crawlies and urban wildlife, revealing the surprising diversity of Britain's wildlife.
This year's winner is Lee Acaster from Suffolk with his photo of a greylag goose by the Thames. Acaster said: "I was set up for shooting a stormy cityscape with a manual focus wide angle lens on when I came across the goose sat on the river wall. Expecting it to fly away as I got nearer, I was surprised to find that it was very happy to stay where it was, even when I got very close.
"It was technically incredibly difficult to get the shot, holding a flash out in one hand and my camera in the other, trying to focus on the goose by moving closer to him without scaring him away. I ended up being just a few inches away from him for the final image. He was still happily stood on the wall as I left, probably wondering what on earth the strange man with the flashing light had been doing."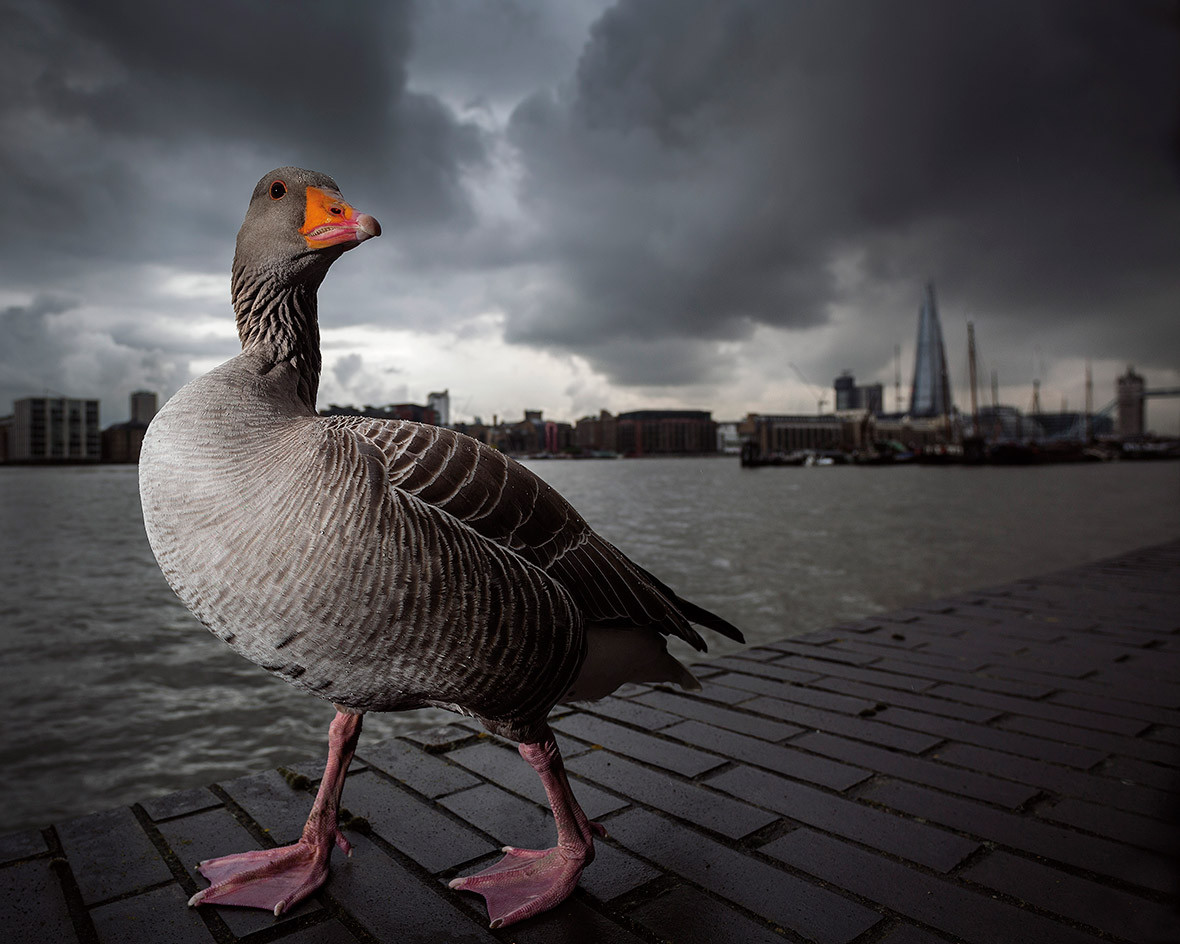 The winning photos and many more are published in the British Wildlife Photography Awards Collection 4 (AA Publishing £25) and can be seen in a free exhibition at the Mall Galleries in London from 2 September.
IBTimesUK presents a gallery of the winning images in each category.