A British citizen has been arrested in Argentina and charged with smuggling cocaine worth £100,000 in her vagina. The woman was stopped while boarding a flight at Ezeiza International Airport, in the capital city of Buenos Aires.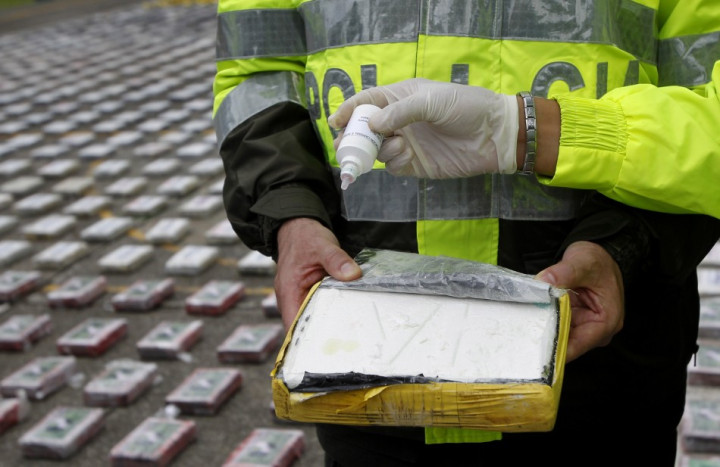 According to the country's Ministry of Security, the drugs were packed into a barrel-shaped object that resembled a mortadella (an Italian sausage). The woman is now in custody at a woman's prison in the city.
The Mail reports federal police have been tracking the woman for some time and believe she is paid to transport drugs to the United Kingdom. There is, as yet, no information on her associates, but investigations are ongoing. The report adds that the confiscated drugs weighed 850g.
A spokesman confirmed the weight and value of the seized drug shipment, adding that this was not the first time they had captured a woman carrying drugs inside her body.
Lindsay Sandiford Appeal
The arrest in Argentina comes shortly after an Indonesian court sentenced 56-year-old Lindsay Sandiford to death by firing squad for smuggling 4.8kg of cocaine in the lining of her suitcase. Officials claimed the street value of drugs in Sandiford's possession was £1.5m.
The initial verdict was upheld by the Bali High Court earlier this month and the defence is now set to appeal to the Supreme Court of Indonesia in a bid to reduce the sentence; the appeal is expected to be filed by the middle of next week.
Sandiford, who is from Cheltenham, has been backed by local MP Martin Horwood and the Indonesian ambassador to the UK, Yuri Octavian Thamrin, has also been lobbied. Sandiford claims she was forced to bring the drugs to the island to protect her children, whose safety had been threatened.