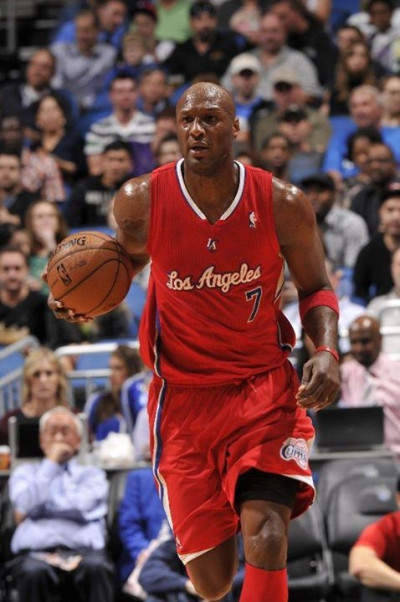 Khloe Kardashian's estranged husband, Lamar Odom reportedly supports former father-in-law Bruce Jenner's alleged decision to undergo gender reassignment surgery.
Rumours of the former Olympic star's desire to become a woman have been making the headlines lately, following pictures of him emerged leaving the Beverly Hills Surgical Center for a "laryngeal shave," a procedure to reduce the appearance of the Adam's Apple.
According to Hollywood Life, the 34-year-old professional basketball player supports Jenner in whatever he does.
"Bruce hasn't told Lamar he wants to be a woman," a source told the publication. "Lamar encourages Bruce to stay true to whoever he is and or wants to be. He did tell him that living with that family and being with Kris [Jenner] was all about perfection and how surgery is a normal thing in her eyes."
However, a source close to Jenner told Hollywood Life that he has no plans to get a sex change operation done.
"Bruce is a total dude, all he talks about are cars and motorcycles and sports," the source said. "I've known him for more than five years and I've never, ever seen him do or say anything that would make me think he wants to be a woman."
"Every day he wears Adidas jogging pants, golf shirts and running shoes. He's a jock and a total man's man," the insider added. "This seems like some crazy publicity stunt to me. Stranger things have happened but I would be really, incredibly shocked if this had any truth to it."