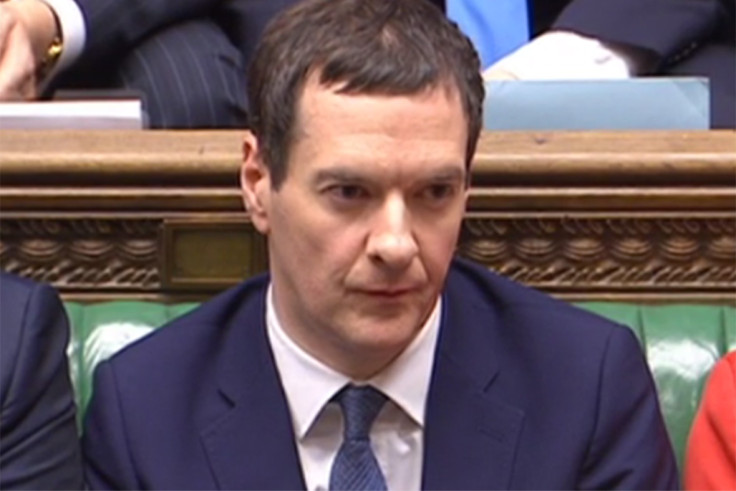 Chancellor George Osborne has given the green light to the HS3 high-speed rail link between Manchester and Leeds, amid a slew of infrastructure announcements to "rebalance the country".
Continuing the commitment to growing Britain's "Northern Powerhouse", Osborne said more than £230m was earmarked for road improvements – including delivery of a four-lane M62.
He also said the government will develop the case for a new tunnel road from Manchester to Sheffield.
Extending the theme of balance, Osborne said his honourable friends from Carlisle, Penrith and Hexham had told him not to neglect the North Pennines, "so we'll up-grade the A66 and A69 as well".
Osborne also announced Crossrail 2, the £27bn rail upgrade that will create a link through the capital from north to south. It will connect Hertfordshire and Surrey and go through central London stations including King's Cross, Victoria and Clapham Junction.
The Chancellor said the new link should be welcomed by the leader of the opposition, the honourable member for Islington. "It could have been designed for him because it's good for all those who live in North London and are heading south."
Osborne also said UK flood defences would be bolstered – something which could not have been afforded under the existing budget. He said an increase in the standard rate of insurance premium tax of 0.5% would provide additional substantial funding for flood defences – a £700m boost.
He gave the go-ahead to flood defence schemes for York, Leeds, Calder Valley and Carlisle.
Other notable infrastructure points were the halving of the toll on the Severn River from 2018, and in Scotland using Libor fines to pay for community facilities in Helensburgh and naval personnel at Faslane.
Tony Reeves, Local Authority Advisory partner at Deloitte, said: "Transport schemes which include progressing the upgrade of the Leeds to Manchester rail link as a first stage in the HS3 plan, together with continuing the programme of smart motorway development along the M62, is to be welcomed.
"The detail will be important to establish what is new in these announcements given the existing plans as we electrify the TransPennine line and the M62 programme have been underway for a number of years.
"The lack of devolution deals covering West, North and East Yorkshire is disappointing, and we hope to see something emerging in the next few weeks in order to meet the timescales for Mayoral elections next year. Without this there will be a major gap in the Northern Powerhouse."
The City of London Corporation said: "Announcements for transport infrastructure funding, in particular Crossrail 2 which is especially good news for the capital, are all welcome.
"I would also concur with the Chancellor that Lord Adonis and his National Infrastructure Commission have made a strong start with their recommendations and reports. They now need the continued backing of Government in getting these plans off the ground."