Burberry Shares Surge After Solid Quarterly Sales in 'Challenging' Global Luxury Market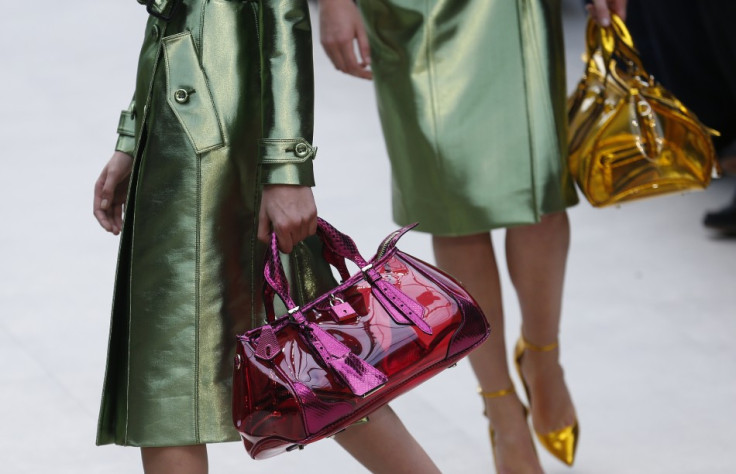 Burberry Group shares rose sharply in London trading after it posted a 9 percent rise in group revenue for the three months ending in December and cautioned investors of a challenging market for Britain's biggest luxury goods retailer in the coming year.
Total revenues for the group's fiscal third quarter, which ended on 31 December, grew by 9 percent to £613m ($985m, €737m), the company said in a statement on its website. Retail revenue was 13 percent higher - at £464m - than during the same period last year while wholesale revenue fell by 5 percent to £120m. Licensing revenue grew 4 percent to £29m.
"Burberry delivered 13% underlying retail growth in the third quarter, benefiting from a particularly strong week in the run up to Christmas. In an otherwise difficult quarter, core outerwear, men's and digital all outperformed," said CEO Angela Ahrendts.
"We expect the external global environment to remain challenging, but see continued opportunities to drive productivity in our existing business, while investing for growth in under-penetrated regions, product categories, channels and mediums."
Burberry shares gained 6.5 percent in the opening half hour of London trading to change hands at an 8-month high of 1,411.0 pence each. The shares have gained just under 8 percent over the past year.
Third quarter sales growth was around 1 percent slower than the 10 percent recorded in the first half of the year by the London-based group, and the company anticipates a further deterioration of wholesale revenues in the single half of the year.
The Asia-Pacific region led the quarter in terms of retail sales growth, the company said, headed by markets in Hong Kong and China, which saw double-digit gains compared with low single-digit advances in the Americas and a broadly unchanged market in Europe.
Burberry had previously guided investors to a full year profit figure of between £407m and £454m. It recorded a 7 percent increase in half-year profits - to £173.4m - in November.
© Copyright IBTimes 2023. All rights reserved.