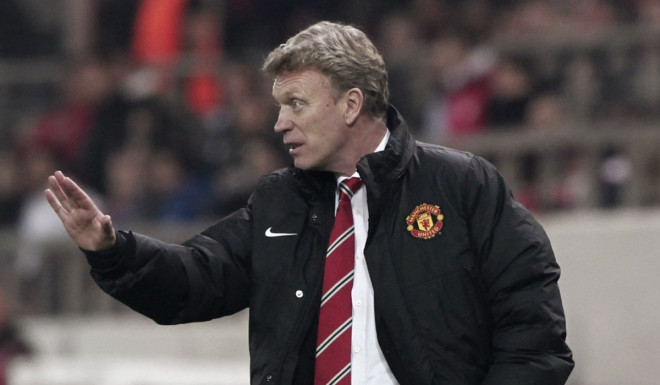 Former Real Madrid President Ramon Calderon has turned the screws on Manchester United manager David Moyes by stating that a similar performance at Real Madrid would have earned him the sack.
The former Everton man has failed to live up to expectations in his debut season at Old Trafford and is unlikely to qualify for the Champions League given their current form.
The Red Devils are currently 11 points behind fourth-placed Liverpool and need a massive streak of form if they have to rekindle hopes of qualifying for Europe. United do not play this weekend as their game against rivals Manchester City was postponed owing to the latter's League Cup commitments.
United, who won the league under Sir Alex Ferguson last season, have looked a shadow of their self under Moyes, who has seen his team plunge to defeats against the likes of Everton and Newcastle at home.
Their loss to Olympiacos in the round of 16 of the Champions League has put further pressure on the manager who is struggling to get the team behind him. Calderon, who has faced a similar situation before with Madrid, has no sympathy whatsoever for the Scotsman.
"Yeah, of course. We did it. In fact [Fabio] Capello (who won La Liga in 2007) didn't do a bad job but the next year with [Bernd] Schuster we played in a different way and finished 18 points ahead of Barcelona. We won the league five matches before the end of the league, we finished with 18 points [more than Barcelona]," Calderon said when asked if Moyes would have been sacked under him.
Calderon believes that such a result will have repurcussions on their economy which will take a huge hit if they miss out on playing in Europe.
"Economically it's a mess, it's a problem, it's a real disaster. All of the sponsors are going to pay according to whether you're in the Champions League or you're out, if you're in or out, and that's very important.
"For Real Madrid it would be very important in the budget. There is no difference in those contracts for Manchester and Real Madrid. It's everything.I imagine they [Manchester United] will have to face that. In the case of Real Madrid I say you could lose €100 million," he concluded.