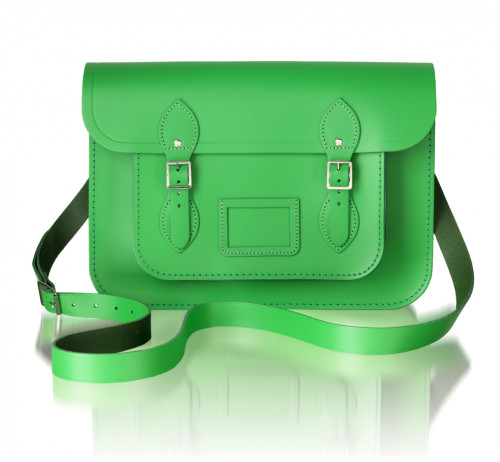 The Cambridge Satchel Company has sealed its position as one of the most exciting entrepreneur projects in Britain after it won $21m in funding from Index Ventures.
Starting off as a homemade venture, in mother-of-two Julie Deane's kitchen with the help of her mother Freda Thomas and a modest £600 budget, the leather goods brand and maker of satchels became a 'Made in Britain' worldwide phenomenon.
From featuring on influential fashion blogs to being chosen as gifts for the cast members of the hit US TV show Mad Men as a wrap party gift, the satchel maker has become a celebrity 'must-have', so it comes as no surprise that eventually Deane's company would snap up millions of dollars in funding.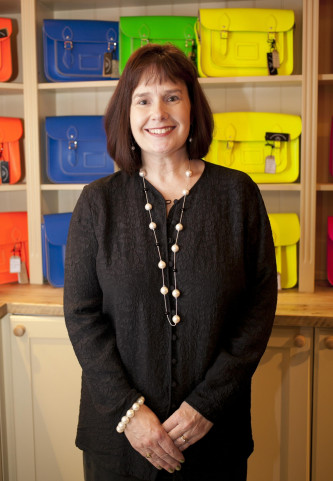 "The continuing rise of The Cambridge Satchel Company is one of Europe's most exciting entrepreneurial stories," said Giuseppe Zocco, co-founder and partner at Index Ventures.
"With vision and determination, Deane turned a boot-strapped company, born without resources or support, into one that is so fearlessly taking on the world.
"At Index, we have no doubt that she has the ambition to continue to develop The Cambridge Satchel Company as a world-renowned brand. We are delighted that she has chosen us to help support her in that exciting mission,"
Index Ventures already backs a range of household names such as ASOS, Moleskine, Net-à-Porter, Etsy, Just Eat, and Skype, and has helped some offbeat brands across various sector flourish into global competitors.
"Digital is at the heart of everything we do, which is why we are so excited to be entering into this partnership with Index, who has no equals in the digital arena," said Deane.
"Their work with inspirational companies like Moleskine, ASOS, Net-à-Porter and Nasty Gal, shows why they are the best-placed investors by far to help us navigate this fast-moving and ever-changing space, as we take The Cambridge Satchel Company into new markets and expand our global digital presence."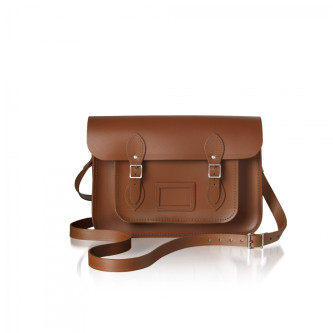 Deane moved production out of her kitchen after popularity in her products grew. However, despite The Cambridge Satchel Company now having over 100 employees and sells to more than 100 countries across the globe, Deane still oversees almost every aspect of the business.
For example, during the recent Christmas rush, she was personally embossing satchels.
Deane says that the Index Venture funding will help develop the company's global presence further including pushing into new markets including China, and more deeply into existing ones such as the US while also keeping its hallmark of artisan authenticity.
With the funding, Deane also plans to expand its manufacturing base in Leicestershire in the UK and grow its apprenticeship scheme to preserve its trademark 'Made in Britain' craft skillset.