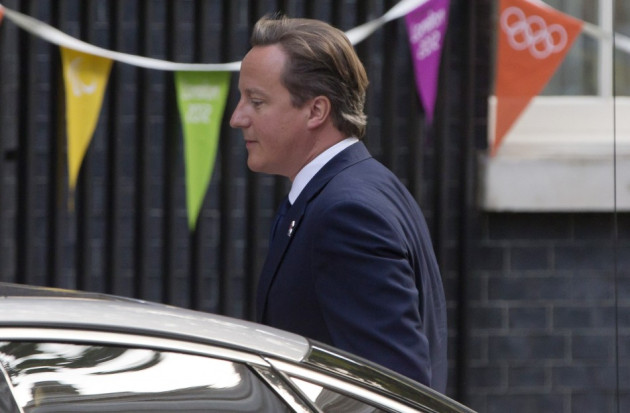 David Cameron's new cabinet has meet for the first time, after the prime minister signalled a shift further right.
The shakeup has come at a time when the coalition is under scathing criticism from both inside and outside for not doing enough to tackle the deepening recession.
Among the significant changes in the cabinet are justice secretary Kenneth Clarke and health secretary Andrew Lansley, both of whom have lost their rposts.
Those who have reason to cheer include Jeremy Hunt, Owen Paterson, and Andrew Mitchell who have become the health secretary, environment secretary and the chief whip respectively.
Patrick McLoughlin's replacement of Justine Greening as transport secretary is widely speculated as a move by Cameron to make changes in the coalition's policy on the third runway at Heathrow.
The departure of Greening angered London mayor Boris Johnson, an ardent opponent of the third runway proposals. Senior Conservative figures are likely to oppose any U-turn by the coalition, which has said there will be no third runway.
Most of the changes are likely to please the Conservative backbenches, but political analysts feel they may not go down well with Nick Clegg and his Lib Dem members.
In addition to the five existing Lib Dem ministers who have kept their jobs in the reshuffle, David Laws returns to cabinet as education minister.
Justice secretary Chris Grayling, Conservative chairman Grant Shapps, culture secretary Maria Miller, Northern Ireland secretary Theresa Villers, Welsh secretary David Jones, and Mcloughlin are the other new faces to join the cabinet.
"This is a reshuffle that seeks to look to the future and bring in new people into the team and also ensure we have the right ministers in place to deliver the government's programme," said Cameron's spokesperson.
This is most likely to be the last major cabinet reshuffle before the next general election due in 2015.
Labour has scorned the revamp for insulating key ministers, including Chancellor George Osborne.
A reshuffle in the lower bureaucracy, involving junior posts, is now on the cards.