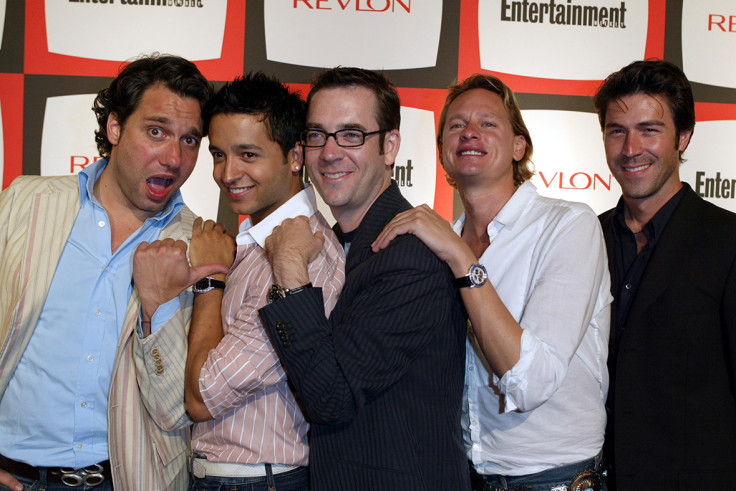 At a time of political turmoil, Netflix believes that laughter is the remedy. While America's newest president Donald Trump continues to polarise, the streaming giant has ordered eight new episodes of reality TV hit Queer Eye for the Straight Guy.
The company which recently announced plans to spend around $6bn (£4.7b) in 2017 on original content said in a statement: "In a time when America stands divided and the future seems uncertain, a team of five brave men will try to bring us closer together with laughter, heart, and just the right amount of moisturiser."
Fans may recall that the Emmy award-winning series− starring Tom Felicia, Jai Rodriguez Ted Allen, Carson Kressley and Kyan Douglas- ran on Bravo from 2003 until 2007.
The premise was simple: Five gay men impart their expertise to help makeover a member of the public.
The success led to 13 international spin-offs including a version that aired on ITV in 2004 and featured culture expert Jason Gardiner, food and wine expert Peyton, interior design Dane Bailey, fashion expert Julian Bennet and grooming guru Tristan Eves.
Kressley described his time on the show as "amazing" saying it gave them a platform.
"It was a great time for us, because people were like, 'Let's see what the gays are about', so it was kind of voyeuristic and now I hope we're a little more advanced," he told TMZ.
"It was such an amazing experience for me that I thought wouldn't it be amazing for somebody else to get that amazing experience and make their career and change their life, so I wish nothing but good for the new team."
He added that while he was excited about the revival "there's never a way to recreate the same magic"
"I think they want a young new cast, which I totally get, and they always do this when they reboot shows. There's never a way to recreate that same magic, so it'll be a different kind of magic.
Scout Productions' David Collins – Queer Eye creator and executive producer – along with executive producing partners Michael Williams and Rob Eric have been enlisted once again and filming is expected to start this spring. Although the reboot will have an all-new cast, producers have vowed to 'Make America Fabulous Again.'