Keke Palmer has revealed her plans to take legal action against Trey Songz, whom she is accusing of "sexual intimidation".
The US actress claims Songz, 32, filmed her without permission for his latest music video, Pick Up The Phone. In a new interview with Larry King, Palmer, 23, accuses the r'n'b singer of using his "masculinity" to push her into making an unauthorised cameo in the video.
Addressing the incident, Palmer said: "I wasn't in the right mind. I had been drinking and eating and it wasn't a professional environment. It was not a place where I was, like, I'm in the right mind to decide if this works with my brand, if I like the artist, I don't know nothing about the artist that's also in the song."
In a video rant previously shared on Instagram, the former talk show host claimed Songz "disrespected [her] as a woman".
Explaining why she described the incident as "sexual intimidation", Palmer told King: "I feel as a female often I'm put in situations where sometimes males will use their masculinity, their sexuality to taunt you."
Palmer added: "It would be like you going to a party where the biggest jock is there and the whole time he's like you can get screwed, you can get this you can get that, 'You ain't no little girl anymore'."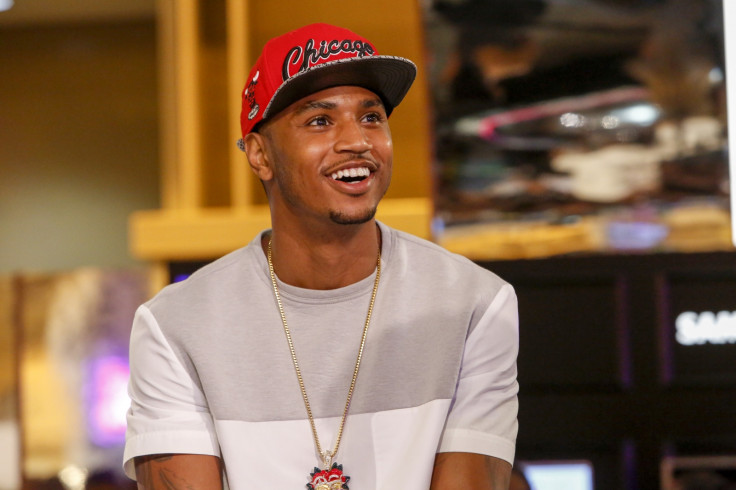 Songz has not issued an official statement on Palmer's allegations but appeared to refer to the incident on Twitter, writing: "Babygirl buggin. Point blank period. Got my number, coulda called, saw the cameras and the lights, heard action. I don't do this twitter s**t, girl you know me and got my number f**k outta here."
In the interview with King, Palmer said that she hopes her suing Songz would speak volumes about the sexualisation and treatment of women. The TV star said: "It's out and it's over, but, more so, my point isn't to say it's not about this person, this guy, and what he did. It's the overall idea that you can't just do stuff to people and it's all right, no matter who you are."
Watch Keke Palmer discuss the Trey Songz incident with Larry King: