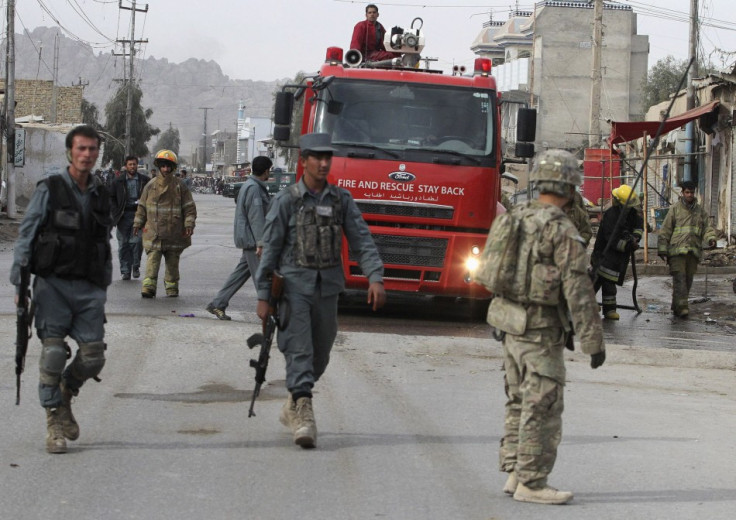 A suicide car bomb attack outside a district police headquarters in southern Afghanistan killed at least five policemen, a government official said.
A suicide bomber detonated a vehicle full of explosives outside the Argistan district building in Kandahar province. Six policemen were injured, Javid Faisal, the provincial governor's spokesman, told AP.
A series of attacks on security forces have recently taken place in the region, considered to be a hub of Taliban activity in Afghanistan.
In a separate incident, another five policemen were killed in eastern Afghanistan, also seen as a centre of Taliban activity.
A roadside bomb attack bloew up a police vehicle in Kunduz province's Dashti Archi district, AP reported.
The head of the district's anti-terrorism police and another two people who were in the vehicle died as a result of the blast, said district chief Shaik Sadaruddin.
Two policemen were also killed after a grenade was thrown at them at a police checkpoint in Jalalabad city capital of Nangarhar province.