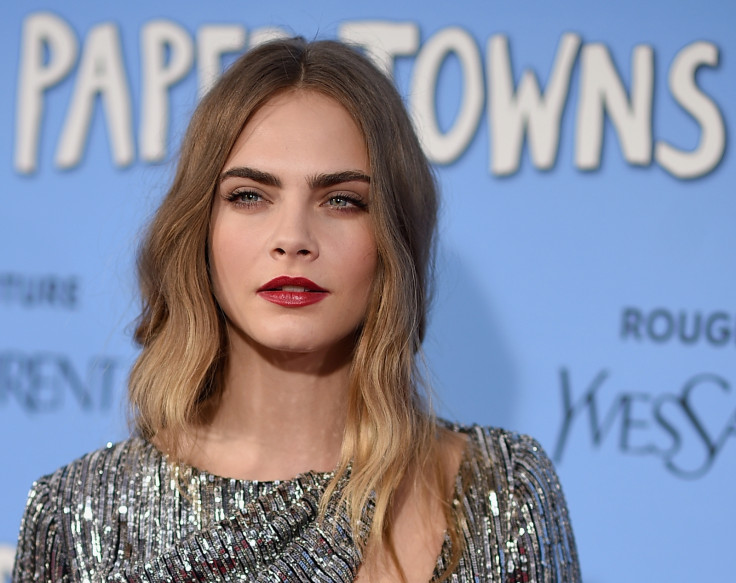 Cara Delevingne feels a Facebook 'dislike' button will promote bullying on social media. Facebook reactions was launched on 25 February, where the social media user can respond to someone's status with five other options, in addition to the original Like.

In an interview with Sunday Times Style magazine, the 23-year-old model talked about the impact of the new buttons. She said: "If you can go around disliking someone's pictures, that is going to set off a whole new wave of bullying. These companies are making so much money, they just want the new thing."
"If it's something that is going to cause people harm, I really think we should steer against that. 'Like' away but if you have a bad thought about someone, keep it to yourself."
"The youth of today especially the kids growing up now — have so much power to change things that are wrong with our society. It's important that they have somebody to look up to, whether it's me or someone else," she added.
Meanwhile, Delevingne, who is one of the most sought-after models in the industry, has consistently urged her fans to stop bullying. In 2014, she shared an inspirational quote on Instagram.
"The boy you punched in the hall today. Committed suicide a few minutes ago. That girl you called a slut in class today. She's a virgin. The boy you called lame. He has to work every night to support his family. That girl you pushed down the other day. She's already being abused at home. That girl you called fat. She's starving herself. The old man you made fun of cause of the ugly scars. He fought for our country. The boy you made fun of for crying. His mother is dying. You think you know them. Guess what? You don't! Reblog if you are against bullying. I bet 99% of you won't, but reblog this if you're that 1% with a heart," the quote read.