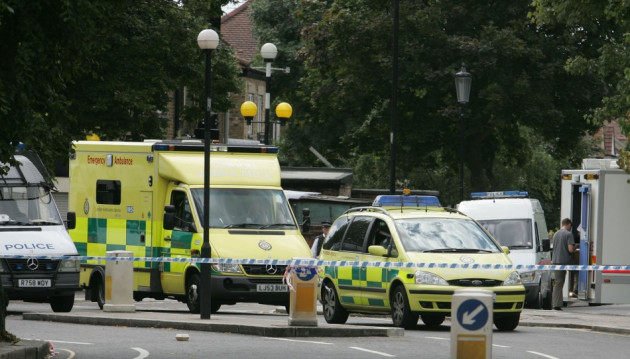 A van driver was arrested today following a series of hit-and-runs around Cardiff which left 11 people injured, including children,
The 31-year-old man was arrested after there were a reported five collisions in different locations across the Ely and Leckwith areas of Cardiff.
Eyewitnesses reported the pedestrians were being deliberately being targeted by a someone driving a van and at least seven ambulances vehicles were seen in the Ely area of the city following the incidents.
It has been confirmed that the A+E department at the University Hospital of Wales has been closed to anyone not involved in the incident in order to deal with the emergency.
There are 11 confirmed casualties including adults and children who have been taken to the University Hospital of Wales, Cardiff.
It is not yet known the extent of their injuries and their ages have not yet been released.
Hailie Jacobs, from Ely, told the BBC that the incident had left her scared.
"I noticed all the police and ambulance first. They'd taped off the road in various parts," she said.
"Some of it was absolutely manic and there was a paramedic working on someone on the ground.
"There were just loads of ambulances and police cars and even two helicopters above.
"It was all quite scary, we live near there and it's all places where I walk my children."
Police are advising motorists to avoid the area around Crossways Road, Cowbridge Road West, Grand Avenue, and Sloper Road.