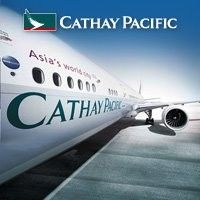 Cathay Pacific, the Hong Kong-based carrier which is Asia's biggest airline, reported weaker-than-expected sales in premium cabins in December due to slump in demand as the top banks announced plans to reduce their worldwide headcounts.
"The overall performance in the premium cabins was weaker than expected. Passenger demand held up in the economy cabin," the company said in its stock market filing, according to a Bloomberg report.
The decline in travel demand was reported amid the airline's efforts to boost sales with promotional offers for its business and premium economy class passengers.
However, Cathay Pacific and its wholly owned subsidiary Dragonair carried 2.52 million passengers in December, a 2.5 percent rise compared to the same period a year ago. Load factor rose by 80.7 percent as the company restructured the frequencies on some long-haul routes.
Shares of Cathay Pacific declined nearly 1.5 percent to HK$14.80 in Hang Seng.
Analysts suggest that the spate of premium job culls announced by major financial firms have played a key role in Cathay Pacific's sales slump. In the latest announcement, Morgan Stanley said it would slash 1,600 jobs, the majority of them concentrated in the firm's high-earning investment wing, which deals with big acquisitions and mergers as well as trades in bonds and securities on behalf of clients.
The redundancies are expected to include some of its highly paid jobs in the level of managing directors and executive directors, apart from employees from the sales team, support staffs and traders.
The new job cuts would be on top of the 4,000 job cull already announced by the bank in 2012.
While Citigroup has announced that it will slash 11,000 jobs, UBS has pledged to eliminate 10,000 jobs to save about $1bn in annual expenses.